Irrfan Khan No More: Anil Kapoor Shares Throwback Pictures From Their Slumdog Millionaire Days; Writes 'There Was Something About His Smile'
Anil Kapoor shared some throwback pictures with co-star Irrfan Khan from the Oscars red carpet when Slumdog Millionaire was nominated at the prestigious film awards and also won 7 Oscars that night in 2009.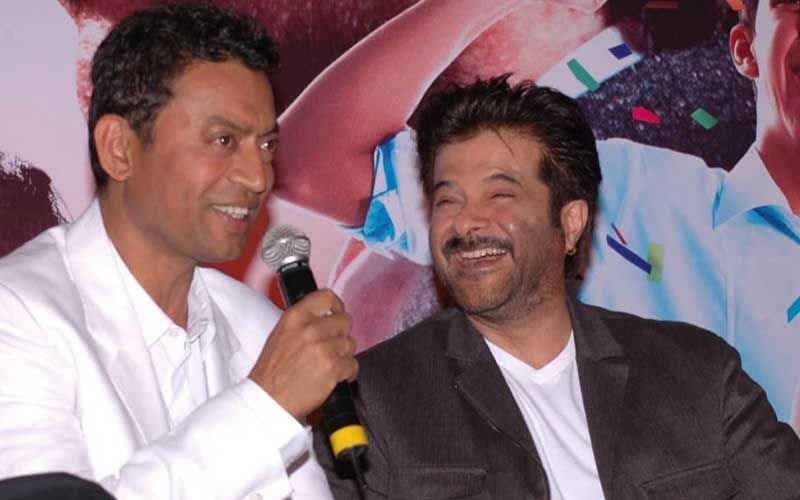 Bollywood lost two of its finest actors last week. Irrfan Khan breathed his last on April 29 morning, at the age of 53, while Rishi Kapoor succumbed to Leukemia the following day at the age of 67. As India continues to mourn the loss of their favourite stars, their colleagues from the film fraternity are still sharing some pictures from their throwback memories as they come to terms with the untimely death of both. After sharing a few with Rishi. Anil Kapoor now shared new pics with his Slumdog Millionaire co-star from a press conference and Oscar red carpet.
Sharing a couple of pictures, Anil Kapoor wrote, "These pictures bring back so many memories! There was something about his smile that would instantly make everyone around him smile... One of the many things I'll always remember about Irrfan..." The first picture seems to be from their film's press conference while the other is from their red carpet appearance at Oscar red carpet.
Irrfan and Anil Kapoor have worked together in Slumdog Millionaire which was a worldwide hit. The film was widely acclaimed and was being praised for its plot, soundtrack, direction, and performances.
When Rishi Kapoor had passed away his dearest friend Anil Kapoor had shared a picture from their childhood and had penned an emotional tribute. Anil Kapoor's caption read, "To my dear James, I don't know where to begin... from growing up to living our dreams on screen, we were together through it all... you were like an elder brother to me, a shoulder when I needed the support, a mentor when I needed that push and a friend always. Thank you for the endless love you gave my family and me."
(ALSO READ: Irrfan Khan Demise: Throwback To 2009 Oscars Red Carpet When Irrfan Made India Proud With Anil Kapoor For Slumdog Millionaire)
"You were like a son to my mother and you knew that Krishna aunty was always like a mother to me... Along with everything that you were for your friends and family, you were a beacon of inspiration for cinema lovers everywhere... I will miss you every day... nothing will be the same without you... but I will celebrate your life like you wanted us to... Yours Patton Forever. (sic)," his message read further.
Images Source: instagram/anilskapoor