Irrfan Khan's Final Shot- Closed Eyes And Contented Face- Will Give You Goosebumps; How Can Something Be So Poignant? EXCLUSIVE
It's haunting me and now it will haunt you. It's from Angrezi Medium. The legendary cinematographer, Anil Mehta, talks about the way how it was put together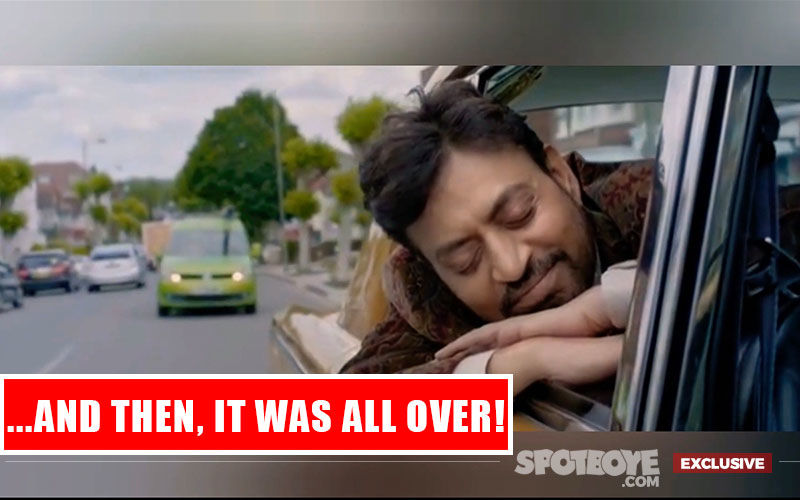 It's only been a little over 48 hours since the passing away of Irrfan Khan. And yet, the collective grief that we have witnessed makes it seem like an entire year has passed. Yet, if you look back at his several years in the movies—his debut in Mira Nair's Salaam Bombay was more than three decades ago—his performances breeze through you, like it's only been yesterday.
The loss is irreparable. The loss of a performer so remarkably sensitive that he would breath life into a frame almost by doing nothing. Minimalism was key to Irrfan's oeuvre of emotion. Whether it was Ashoke Ganguly in The Namesake or Monty in Life in a Metro, Saajan in The Lunchbox or Rana in Piku, Roohdar in Haider or of course, the titular Paan Singh Tomar, the actor was both peculiarly effortless and effortlessly peculiar.
Still from Life In A Metro
As these images flashed through our hearts, we remembered Angrezi Medium—his last film, a movie that faced the brunt of the COVID-19 lockdown a mere few days into its release. But as we revisited the movie, we realised a moment that is haunting in its poignancy.
It's the final scene before the closing credits. As his daughter Tarika (Radhika Madan) speaks of loyalty, Champak (Irrfan) swells with pride. He leans out of the car and reminisces, his face filled with the bittersweet realisation of a journey that is complete. The camera stays only on him and the road outside, and he shuts his eyes with calmness on his face and smiles.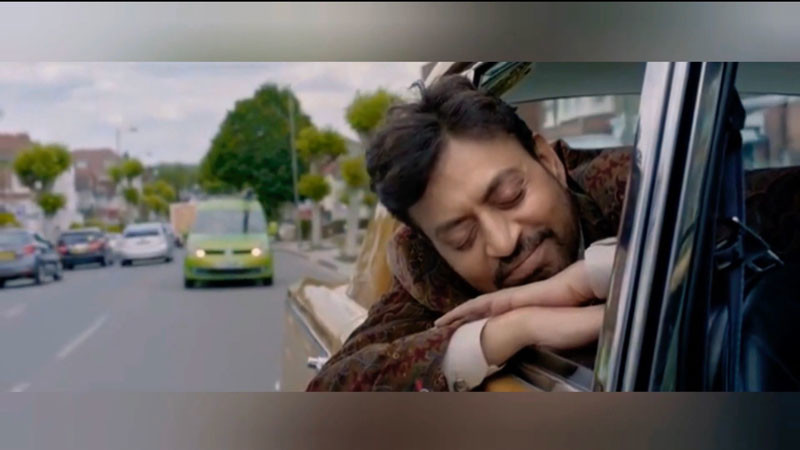 Still from the closing sequence of Angrezi Medium.
Not counting the credits, that is Irrfan Khan's last moment on camera, his parting shot to the movies, with closed eyes and a smile of contentment. Fitting for a man whose life was cinema, the final sequence of Angrezi Medium (and the way it will stay in our memories now) is both heartwarming and heartbreaking.
We spoke to Anil Mehta, the legendary cinematographer who shot Angrezi Medium. Mehta recalled the scene with great warmth. He said, "When Homi Adajania (director) and I were discussing the extra-long dialogue scene in the car, I suggested this shot and Homi was quite keen on it. After Irrfan performed it, Homi was so moved that he was convinced that come what may, this had to be the last shot of the film. It wasn't the closing scene in the original screenplay! But because of how beautifully Irrfan played this sequence, Homi made sure that what followed in the edit was inconsequential."
He adds, "After the first take, I felt that Irrfan had played it so internally that I asked for another take and told him, 'is take mein khuda ko bhi thoda include kar lena'. Anil Mehta pauses, and adds, "Aaj is frame ka, mere liye, ek alag hi resonance hai."
Cinema has a life of its own, and Irrfan Khan, even in death, will live through his art.


Image Source:- Youtube