Irrfan Khan's Son Babil Khan Shares UNSEEN Pics Of The Late Actor From His National School Of Drama Days And They're Precious
Irrfan's elder son Babil Khan shares some unseen vintage pictures of his father from his National School of Drama days and they are sure to make you miss Khan even more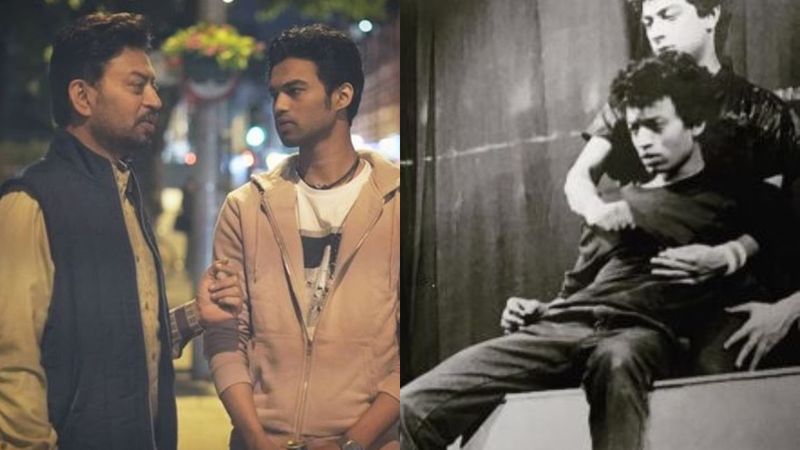 Irrfan Khan's death came as a big blow to the entire film industry. The actor succumbed to cancer last week and passed away in Mumbai's Kokilaben Ambani Hospital. Fans and celebrities are still mourning the irreparable loss. However, Irrfan's elder son Babil is making it a point to spread positivity and happiness amid such distressing times, by sharing some of the other precious pictures and videos of the late actor. Well, his latest post is no less than a priceless treasure.

The vintage pictures see a young Irrfan Khan from his National School of Drama days when he learnt the art of acting. The first picture is a candid shot that sees the Hindi Medium actor sitting on the ground with specs on and a cigarette in his mouth. Moving onto the next picture, a handsome Irrfan was seated on the top, as he practiced with his colleagues. The last picture had Irrfan amid his performance or another practice session. It is impressive how Irrfan's expressions even then were convincing and top-notch, hence we aren't surprised the actor wowed all of us with her spectacular performances on the big screen. We miss him so much already!
Babil's caption read, "NSD." Fans and stars were quick to pour in their love. Prior to this, Babil had shared an endearing video of Irrfan having pani puri with the caption, "When you're on diet for so long and then the shoot ends and you can have pani puri."
Check out his posts below:
image source: instagram/babil.i.k