Jacqueline Fernandez REACTS To The Question Asked By ED Regarding Her FDs; 'Own Legitimate Sources Of Income, Much Before Sukesh Chandrashekhar Even Existed'
Jacqueline Fernandez was questioned by PMLA after ED attached several FDs in the case and she responded by stating it was from her income before she got in touch with Sukesh Chandrashekhar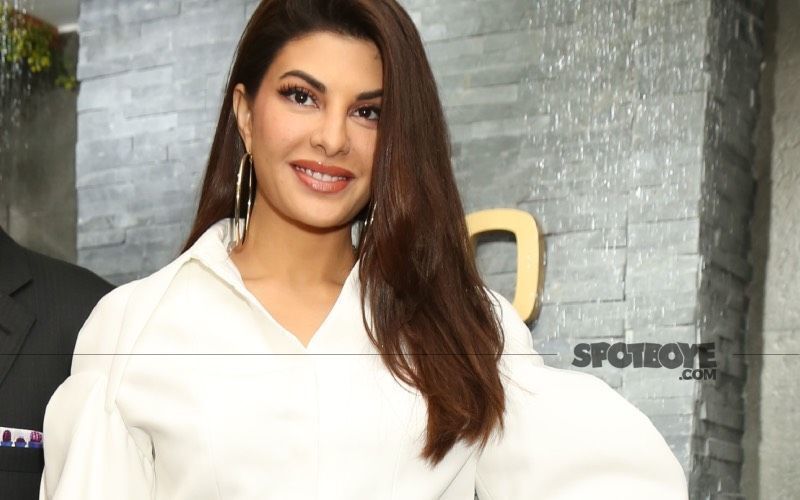 Bollywood actress Jacqueline Fernandez has been hitting the headlines ever since she was accused by the Enforcement Directorate (ED) of her involvement with conman Sukesh Chandrasekhar in 200 crore money laundering case. As per the latest update she was questioned about the fixed deposits (FD) and she responded by saying that those investments were made before she came in touch with Sukesh.
With the development of the extortion case, Jacqueline Fernandez was questioned by the Prevention of Money Laundering Act (PMLA) after ED attached several FDs in the case. As per the reports of ANI, she insisted that the deposits were created from her own income even before the conman existed. The agency said, "The actor claimed that deposits are from the actor's own legitimate sources of income and much before in time from even knowing that the main accused Chandrashekhar even existed in this world." She all added that the allegation against her, in this case, is so far 'recipient of the gifts'.
Last week, ED has filed a supplementary charge sheet where the 'Kick' actress was considered accused, and her lawyer Prashant Patil spoke to ETimes and said, " She has always cooperated with the investigation agencies and attended all the summons issued till date. She has handed over all the information to the best of her ability to the ED. The agencies have failed to appreciate that she was cheated and conned into this matter. She is a victim of a larger criminal conspiracy. Taking the entire prosecution case to be true for the sake of arguments, even then, no case is made out against Jacqueline under the scheme of the Prevention of Money Laundering Act or any other Law in force. This is a case of mala fide prosecution and my client shall take steps as required under law to protect her dignity and liberty"
Meanwhile, last week when ED summoned both the conman and the 'Race 2' actress for the cross-questioning the actress agreed to receive 4 bags from Gucci, Chanel, Saint Laurent, Dior, 2 shoes from Louis Vuitton and Louboutin, 2 outfits from Gucci, perfumes, 4 cats, a Mini Cooper, 2 diamond earrings, a multicoloured diamond bracelet from Sukesh, however he denied everything.
For the uncensored, even the pictures of the two had surfaced on social media after the link emerged, suggesting the two were dating. The actor initially denied this but as per reports, later admitted it to the agency.