Janhvi Kapoor has been scaling great heights, but like any other celebrity, she has been under constant scrutiny. Unfortunately, a section of social media users has even compared her to mom Sridevi.

The Dhadak actress is an avid social media user and she lost her complete-privacy privileges when she joined social media and her private life is no more private. Now, once again facing flak for rude and unprofessional behaviour and people are recalling how professional Sridevi was.
In the latest viral video, a female journalist struggled to interact with Janhvi and question her, however, the users pointed out that the actress was not being respectful towards her and the netizens felt that she is being unprofessional and arrogant.
However, speaking of Janhvi's defence, the actress can be seen telling the journalist that she is extremely tired and exhausted. Kapoor said, "I am exhausted. I don't know how I am going to do this. I landed... I finished shooting... I took a flight, my flight got cancelled. I didn't sleep all night. I landed... and I was like ok I will go to the gym because I need to look fit. I don't know what I did at the gym because I was so sleepy. I don't know what I have said at any of these interviews because I am so sleepy."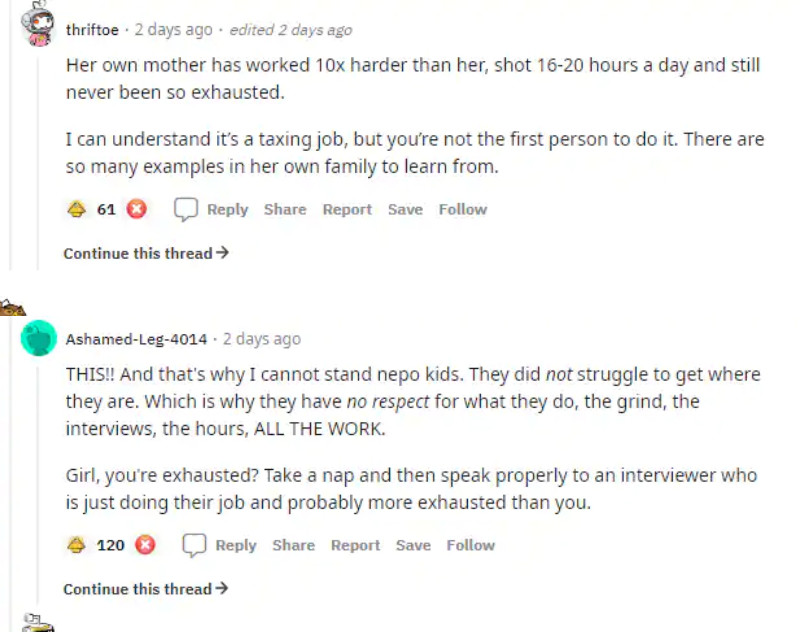 Meanwhile, she was also trolled after her appearance on Koffee With Karan 7 along with Sara Ali Khan. During her time on the show, Janhvi pointed out that she would like to do a film called Nepotism with her brother Arjun Kapoor.
When asked about it in the interview she said, "I say so much bu*****t. See that's the thing, what I am trying to speak right now. If I am at the 20th interview of the day, I tend to talk rubbish. So I think I was trying to make a joke, didn't land very well."
Janhvi is clearly on the top list of the trollers.
Image Source: Instagram