The battle of insiders versus outsiders in Bollywood has been reignited after the death of actor Sushant Singh Rajput on June 14, 2020. Now actor John Abraham, who began his career with modelling and then making his way into Bollywood, mentioned in a conversation with Hindustan Times about not favouring any side of this debate. As according to him, each one has their own struggle to make to survive in the industry. He also claims these terms insiders and outsiders are being clearly used for Twitter trends.
He said, "I don't subscribe to such terms. This is your Twitter trending culture. I believe every individual, be it an insider or outsider, has his/ her own battles to fight. Whether you are gracious about it or bitter, it's your decision, but you have to fight this battle. Every person has to prove a point, either you complain about it, or put your head down and bloody do your job. I am clear I have come here to do my job, and I will do it well."
Also, when asked about why he doesn't want to believe in these terms, he mentioned one has to create his/her own standards. Sharing that he too was an outsider in the industry, he said that one will come across people who are gracious as well as ones who are not gracious.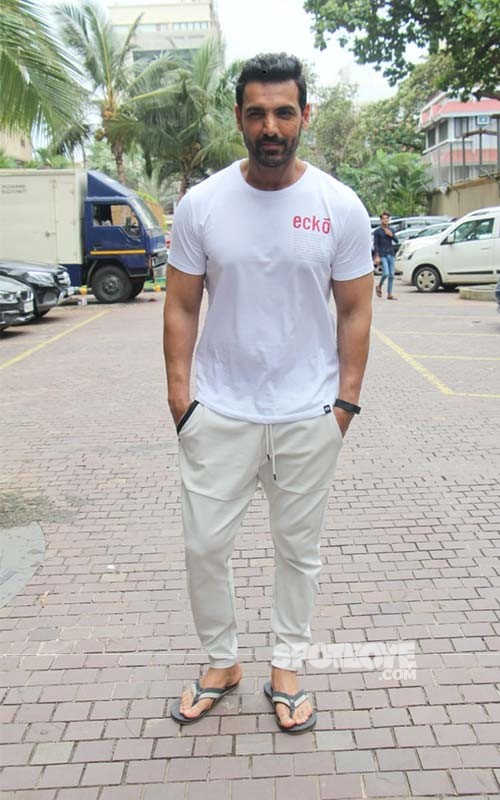 Recalling his modelling days, John said that while there were people who gracefully accepted him, some tried to push him away as well. Hence one can't get into a bitter battle but just do their jobs. "Yes. I think it exists everywhere, you have to create your own path. You cannot be bitter here, and have to do your job, put your head down, and treat it like one," he added.
Image Source: SpotboyE archives