Look at Juhu PVR's cheek! The multiplex has further INCREASED the rate of Popcorn and Pepsi. Before
Badla
threw me off my chair in the end, I was thrown on the ground at the Interval, when my turn came to order Popcorn and Pepsi. I was told that the prices have further soared. Salted Popcorn which was otherwise Rs 280 has become Rs 310, Cheese and Caramel have shot up to Rs 340. Pepsi, on the other hand, which was 260 last time out, has now become Rs 290.
And all that jazz that we can carry food from outside into the theatres is balderdash. Most multiplexes check you and ensure that if you eat in their premises, it's only got to be from their counters- and worse still, the popcorn and Pepsi quality has deteriorated. The popcorn is distinctly soggy, less cheese, less caramel- and the Fountain Pepsi has always been watery and is now perhaps diluted further. Kal salted popcorn liya tha, it had virtually no salt. I bet my last shirt that I could have obtained more and better popcorn in 30 Rs at Churchgate Station.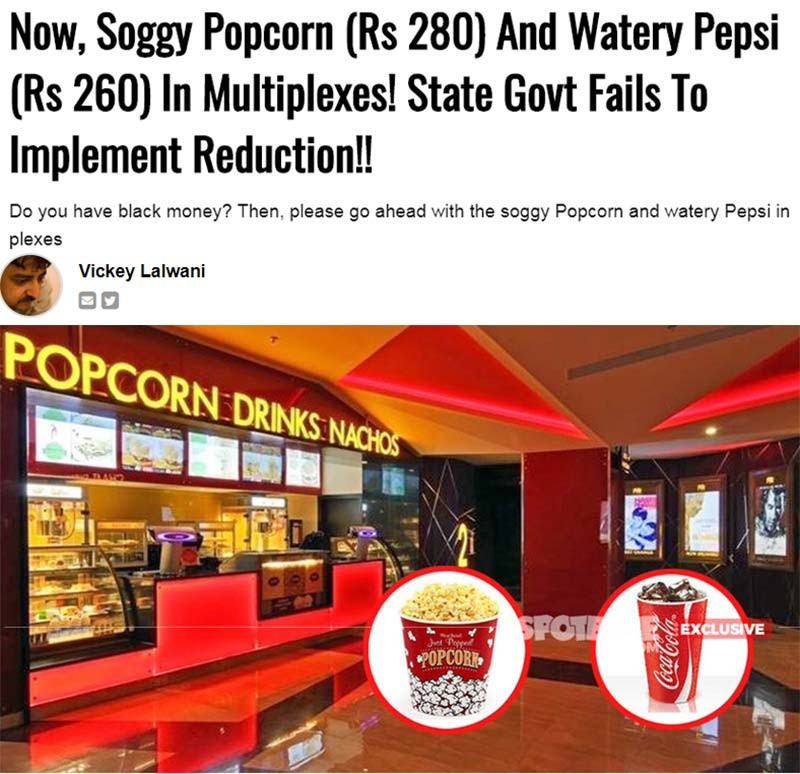 Responding to a public interest litigation (PIL) filed with the Bombay High Court on April 6, on the inflated cost of food and beverages (F&B) inside multiplexes, the Maharashtra government had recently assured the court that it would setup a committee and frame a policy to look into the issue within 6 weeks. Mumbai resident Jainendra Baxi had filed the PIL and the matter was heard by a division bench comprising justices SM Kemkar and MS Karnik. Several weeks have passed after that, far more than six, and there's no respite yet from the exorbitant cost of Popcorn and Pepsi. What is the government doing? Where is the policy?
ALSO READ: STUNNER OR BUMMER: Deepika Padukone, Disha Patani, Ananya Panday, Janhvi Kapoor Or Kriti Sanon?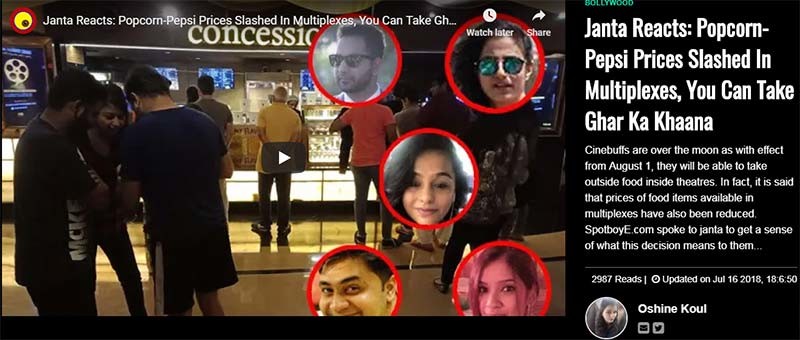 We know that the plex owners have a HUGE CUT in whatever is sold to us. Oh Mr Gianchandani, you can't deny that! But one moot question: How come you are not scared of law?
What else but shame! Wonder what's the scene at other plexes.
Image Source:- Blog.radware/snopes/thelivemirror/theweek/
pichintergrundbildererx