Kangana Ranaut CRITICISES Twitter's Verification Process; Says, 'Could Never Understand The Idea Of Verification Some Selected Few Get, As If Others Don't Have An Authentic Existence'
Kangana Ranaut, through her Instagram stories, criticises Twitter's verification process, but she also praises the social media platform for being intellectually motivated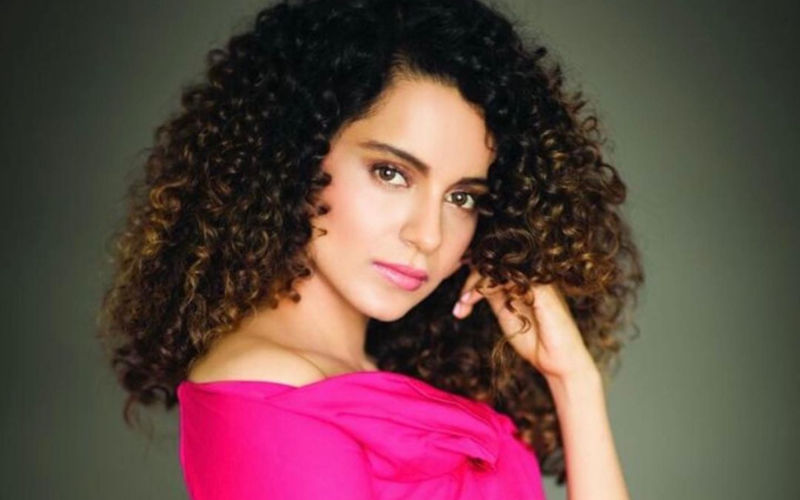 Kangana Ranaut has never shied away from expressing her views on certain topics. The actress recently took to Instagram to share her thoughts on Twitter's verification process and Elon Musk's decision to charge $8 to people who want to have a verified account on the social media platform. In her first story, she commended Twitter for being one of the best social media platforms today. She called the platform intellectually and ideologically motivated and criticised their verification process, stating that everyone with an Adhaar card must be verified.
Praising Elon Musk's decision to charge money to people who want a blue tick on their platform, Kangana shared that it will help build the platform's integrity. Comparing Twitter to other social media applications, she wrote, "Also paying a certain amount to maintain a Twitter account will only help it build its integrity, there are no free lunches in this world, have you ever thought all these platforms that you access freely how do they sustain themselves? They don't just sell data, they make you a part of them, influence you and then sell you (your voice/consciousness) every single minute of the day, and that's why there is no free will is such platforms, so it's not a bad idea to try to build a self-sustaining SM (social media) platform... It is easy to arm twist a bankrupt company even if it intends to hold a high value system sooner or later it will have a price tag."
ALSO READ: Kangana Ranaut Says She Needs An Umbrella To Maintain Her Skin Tone; Says, 'That Don't Mean I Am Not A Diva' - SEE PICS
When the news of Elon Musk taking over Twitter made the headlines, Kangana, whose account had been permanently suspended due to repeated violations, had applauded the Tesla chief. She has also been resharing tweets from her fans asking Musk to restore her account on her Instagram stories.
On the work front, Kangana Ranaut is currently busy shooting her upcoming film Emergency in Assam. The period drama will not only see her portraying the role of India's late Prime Minister Indira Gandhi, but will also mark her first solo directorial project. The film also stars Anupam Kher, Mahima Chaudhry, Vishak Nair, Milind Soman and Shreyas Talpade in prominent roles.
Image Source: Instagram