Kangana Ranaut is known to wear her thoughts on her sleeves. She has never minced words and has always made bold statements without any fear. In her recent interview with Republic TV, Kangana went on to talk about nepotism in Bollywood and even called Taapsee Pannu and Swara Bhasker 'B-grade' actresses. She called them 'needy' and said that they are better looking, better actors than Alia Bhatt and Ananya Panday and yet they are struggling to find work. Her remark led to a controversy with Taapsee and Swara hitting back at her. Now, Kangana has clarified what she meant.
In an interview with Times Of India, Kangana was asked to share her definition of 'B-grade actor', to which, she said, "People like us, when we come from outside, we are enamoured by them. And that's what even Ankita told me about Sushant. He wanted to be accepted." She mentioned that initially even she wanted to be accepted by people of Bollywood, however, she realised that whatever she does, she'll still be a 'B-grade' actor.
Further talking about Taapsee Pannu and Swara Bhasker, Kangana stated that no matter how much ever hard they work, people will not perceive them as equal to Alia Bhatt or Ananya Panday. She was quoted saying, "So I want them to know. When Swara says that 'I'm Sonam Kapoor's best friend', that's not how the world perceives her. No! No matter how much Taapsee Pannu says that everybody loves her, and she has gotten equal opportunities, no! People do not perceive her as somebody who is an equal to an Alia Bhatt or Ananya Panday. No! So that's what I try to convey – that no matter how much you try and fit in, you are not fitting in. If you are not seeing it, let me show you – in their world, you are still B-grade. I have been through those galis, I know where it goes! So that's what I try to convey to them. If you think you are fitting in and now you have also become insiders, no, you're not."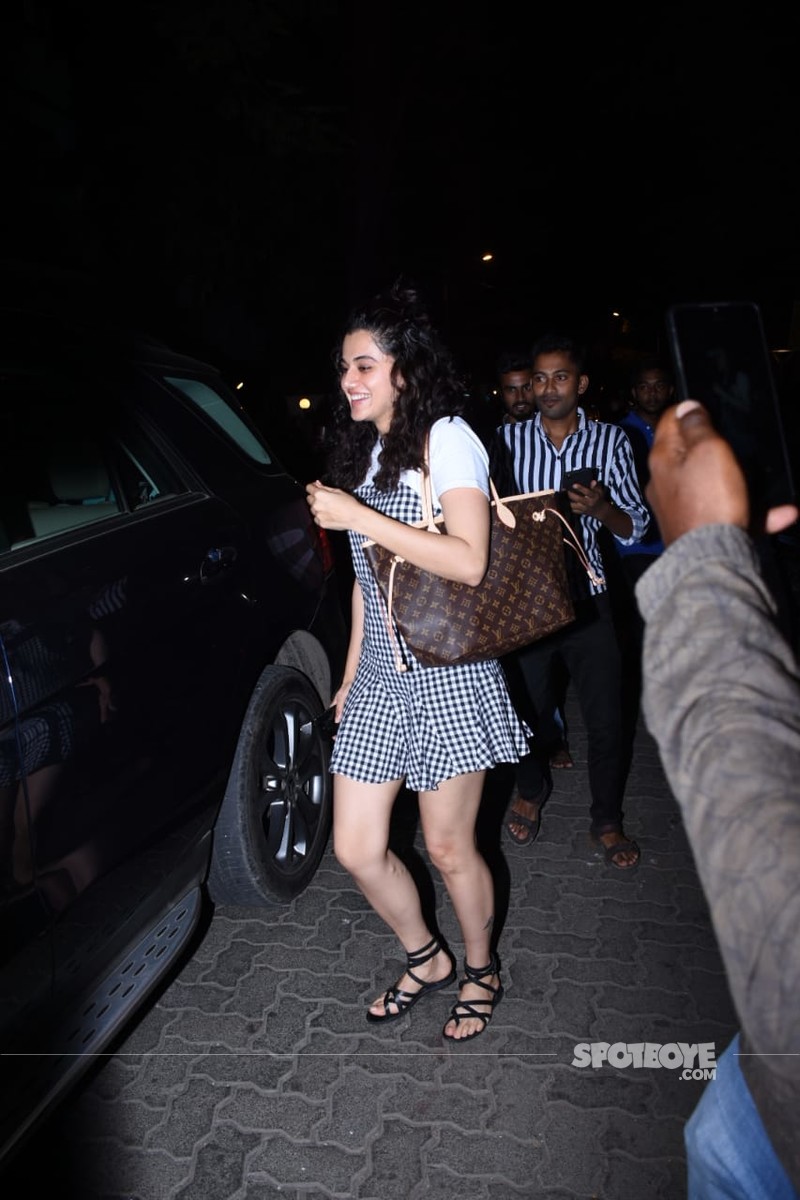 Image Source: Instagram/taapsee/team_kangana_ranaut/reallyswara