Kangana Ranaut has been facing a lot of flak lately for her recent controversial remarks over India's freedom struggle. Now, a police complaint has been lodged against Kangana on December 28, by Bharat Singh (Mumbai Congress General Secretary) for her seemingly crass statements which have irked many.

The police complaint comes days after her statement - "freedom found in begging" in reference to the independence of India in 1947, took the entire nation by storm.
The complaint was filed at Vile Parle police station through advocates Mr Ashish Rai and Mr Ankit Upadhyay. The police complaint pointed that the irresponsible statement made by Kangana Ranaut was done through the interview broadcast around the world.
It has ultimately hurt the national dignity and honor of Indian citizens, great former freedom fighters, heroes and former leaders. It has been called against national dignity and unconstitutional. The statement has been equated to promoting riots and panic situations in the country.
Ranaut's brazen statement on the country's freedom fight where she said the independence we, as a nation got in 1947, was 'bheek' caused leaders across political parties to demand action against her.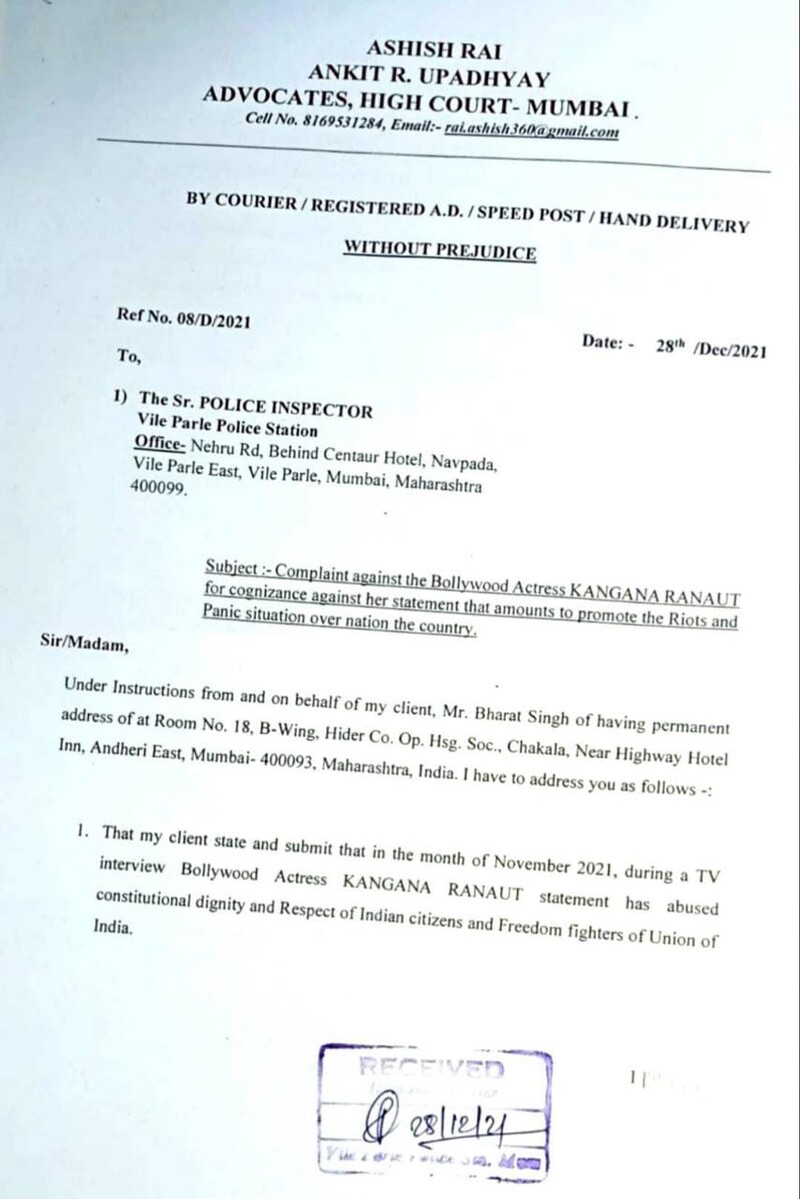 Many complaints were lodged and people took to the streets to burn her effigies amid demands that Ranaut gives back her Padma Shri.
To note, a 91-year-old freedom fighter also spoke against the actress and her statement. In a viral video, the nonagenarian identifies herself as 91-year-old Leela Chitale and pointed out how she saw a news being continuously broadcast of a woman named Kangana Ranaut who said that the country got freedom in Bheekh.
This woman also received the presidential medal. 'Watching this has made me uneasy and angry', she said in the video.
Image Source:Instagram/KanganaRanaut