Kangana Ranaut's Debut Film Director Anurag Basu Says There Are Two Versions Of The Actress, 'Don't Understand Her Public Persona'
Filmmaker Anurag Basu, who directed Kangana Ranaut's first film Gangster, feels the actress has developed two personalities. Read on to know the complete story.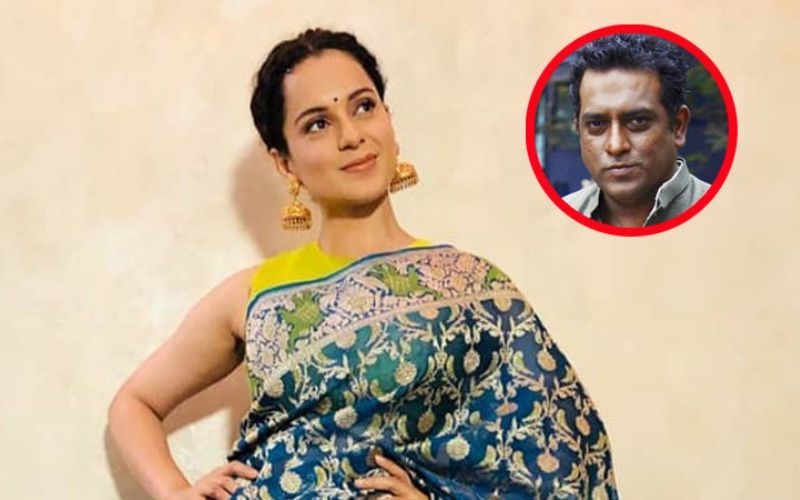 Kangana Ranaut is known for her unapologetic, uncensored and fierce avatar. And things have only gotten bolder since the time Kangana has joined Twitter, Instagram. The Queen actress makes it a point to share her controversial two cents on almost every matter, especially Bollywood and politics. Well, she has also landed in trouble a couple of times for this very reason. Now, in an interview with Mid Day, the Barfi filmmaker said how this is not the Kangana he knows personally. Further, he stated how Kangana has developed two versions and he is known to her public persona.
"Of the 20-25 girls we auditioned for the part, her face just stuck in my head - there was something unique about her. In the beginning, she needed guidance for everything. But she is a really fast learner. I have seen her growth during the filming of Gangster itself. There was something very raw and organic about her, very refreshing, very new," said Anurag on casting Kangana in Gangster. Upon being asked if he predicted Kangana to become the person she is today, Anurag said, "Not really. We usually don't meet, but whenever we do, this [public] persona is not the Kangana I [know] personally. So I think there are two Kanganas. Beech wali [the other one] I don't understand."
Kangana Ranaut and Anurag Basu were supposed to reunite for Imali, a film that she eventually left to focus on her directorial career. Speaking about the same, Kangana had told PTI in 2018, "Anurag and I have spoken about it. I feel extremely bad because Imali was giving me an opportunity to work with my mentor again, but I'm on the verge of announcing my own film in a few weeks from now. That has taken a lot of my time and I have conveyed it to Anurag, who understood my situation."
Image Source:- Instagram/ team_kangana_ranaut