Kangana Ranaut Says Alia Bhatt's Raazi Owes Its Success To Ranaut's 2014 Released Queen; Details Inside
In a recent interview Kangana Ranaut said Alia Bhatt starrer Raazi should owe its success to her 2014 released film Queen. According to Revolver Rani, it's her female-driven film Queen that has paved path for other parallel films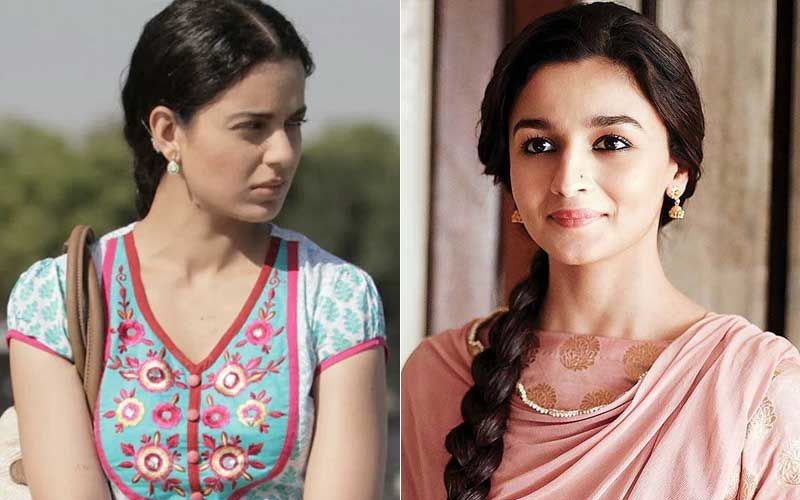 Kangana Ranaut has been making headlines every now and then. The actress, who recently opened doors to her plush Mumbai office space for her production house Manikarnika Films, said that she doesn't fear not being able to generate a budget for her films, because she has a Rs 100 crore hit in her kitty. During her latest interview, Kangana said Alia Bhatt starrer Raazi should owe its success to her 2014 released film Queen. According to Revolver Rani, it's her 'female-driven' film Queen that has paved the path for other parallel films
Kangana told Pinkvilla that Alia Bhatt owes Raazi's success to Queen. "We cultivated that audience. Queen started a revolution in terms of parallel films, and now they're big. Queen's numbers may not have been that big, but later on, films like Raazi became big because by that time parallel films had become mainstream." In the same interview, when she was asked about the financial planning in her films post the lockdown, the actress said the actors starring in her production venture will have no option but to take the pay cut.
When she was further asked if financiers will hesitate before investing in her films, since they'd be 'female-driven' she said, "For me, what works is that I have a Rs 100 crore film behind me. Even if Manikarnika was co-directed by me, I think that makes a huge difference. You have already made the leap from small films to big films."
"I was initially very reluctant to helm that project but eventually, it went on to become a huge hit. That has added a lot of value and I see a lot of people are keen to invest in my film. Of course, it also depends on the crew you get. We have Vijayendra sir and another writer on board. Your script is everything. Other things don't matter much," she added.
(ALSO READ: Kangana Ranaut Tells Alia Bhatt To "Grow Some Spine"; Asks Her If She's Just "KJo's Puppet")
Let's wait how does Alia react
Images Source: youtube/dharmaproduction/viacom18studios