Kangana Ranaut Says She Is 'Naive' And Has Been 'Forced' To Vote For Shiv Sena; Journo Points Out A Factual Error In Her Claim
In her interview with Times Now, Kangana Ranaut stated that she was forced to vote for Shiv Sena even though she supports BJP. Kamlesh Sutar, author of book 36 Days and a senior journalist has pointed out a factual error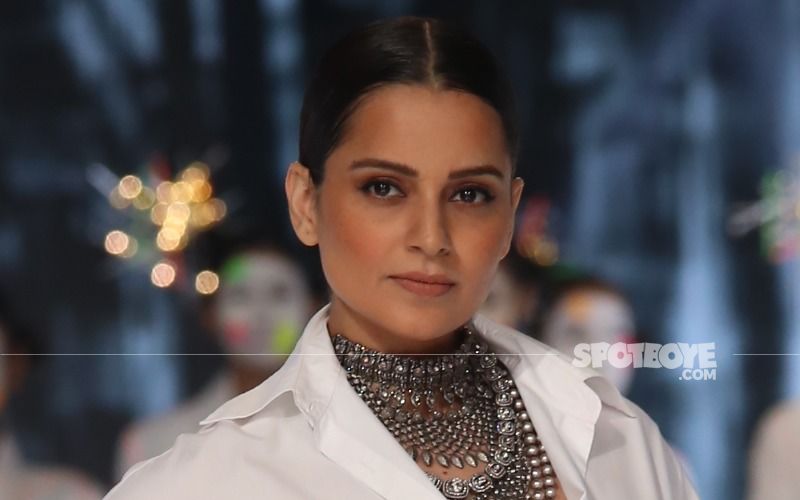 Kangana Ranaut has been ruling the headlines for the past few days with her explosive statements and tweets. After the BMC carried out demolition work at her office, Kangana has been making several remarks pointed at the Maharashtra Government. Now, in her interview with Times Now, the actress went on to claim that she was forced to vote for Shiv Sena even though she supports BJP. She stated that when she stood in front of the voting machine, there was no button for BJP and hence, she had to vote for Shiv Sena because of their alliance. She called herself 'naive' and that she does not understand politics as to why groups are formed. However, over this statement, author of the book 36 Days and senior journalist, Kamlesh Satur has pointed out factual errors.
On Twitter, he wrote, "I see some factual error here. @KanganaTeam says she ws forcd to vote for Shivsena. As per @CEO_Maharashtra data, @KanganaTeam is a voter of Bandra west seat. Ashish Shelar of BJP was Sena-BJP candidate here in 2019. In Loksabha agn Poonam Mahajan of the BJP fought n won."
His next tweet read, "If she says she is talking about 2014, then again BJP-Sena fought together in Loksabha with BJP contesting the seat. in Assembly elections She had an option of voting for BJP as both the parties fought separately. And Yes they fought 2017 BMC elections separately as well!"
If she says she is talking about 2014, then again BJP-Sena fought together in Loksabha with BJP contesting the seat. in Assembly elections She had an option of voting for BJP as both the parties fought separately. And Yes they fought 2017 BMC elections separately as well!

— Kamlesh Sutar (@kamleshsutar) September 16, 2020
Image Source: SpotboyE Archives