Kangana Ranaut Slams Instagram For Not Being Able To Add Thalaivii Trailer To Her Bio: 'Change Your East India Company Attitude You Morons'
Kangana Ranaut slams Instagram for 'unprofessionalism' after she failed to add the link of the Thalaivii trailer to her bio. Have a look at her posts!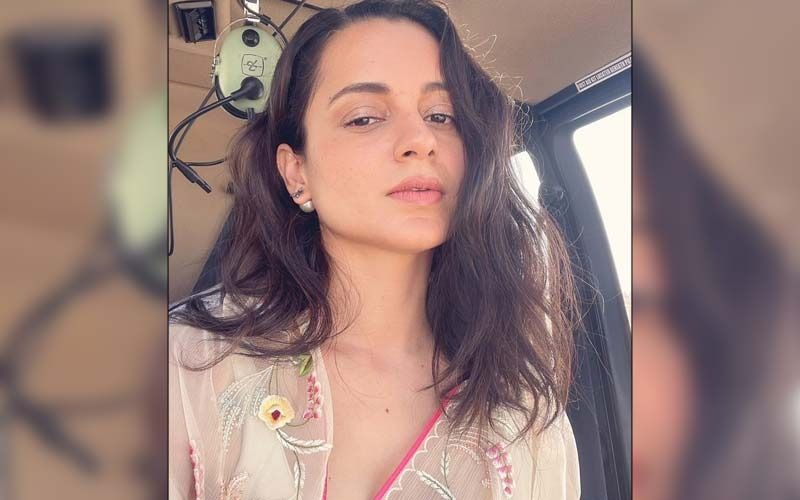 Actor Kangana Ranaut is gearing up for the release of her upcoming film 'Thalaivii', which is based on the life of late Chief Minister of Tamil Nadu and former actress J. Jayalalithaa. As the actress has kick-started the promotions for the same, Kangana is miffed with Instagram for not being able to promote her film on her profile. In her recent Instagram post, she slammed the photo-sharing platform for 'unprofessionalism' after she failed to add the link of the Thalaivii trailer to her bio.
Irate Kangana took to her Instagram stories and penned a long note, calling the team of Instagram 'morons.' The Queen actress wrote, "Dear @instagram I need to add my film trailer link to my profile I am told my profile is verified so you own it now, even though I have earned and build this name and profile over many years but on insta I need your permission to add anything to my own name or profile. Your team in India tells me that they need to take permissions of their international bosses... it's been one week feeling like a slave of bunch of white idiots....Change your East India Company attitude."
She also went on to reveal that the edit section on the account is locked after she added 'Thalaivii' to her name. Kangana further wrote, "Since when I applied to add Thalaivi to my name to promote my film, my account's edit section is locked and is waiting to get approved by Instagram. Now I can't even add my trailer to my account in the website section. Such unprofessionalism from @instagram is unacceptable."
Take a look at her posts: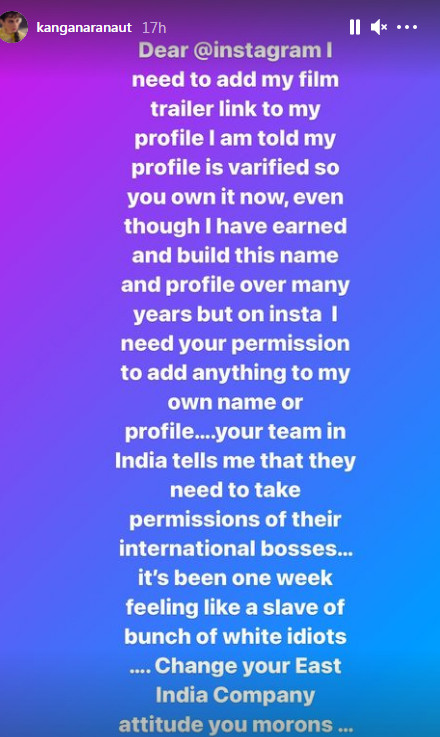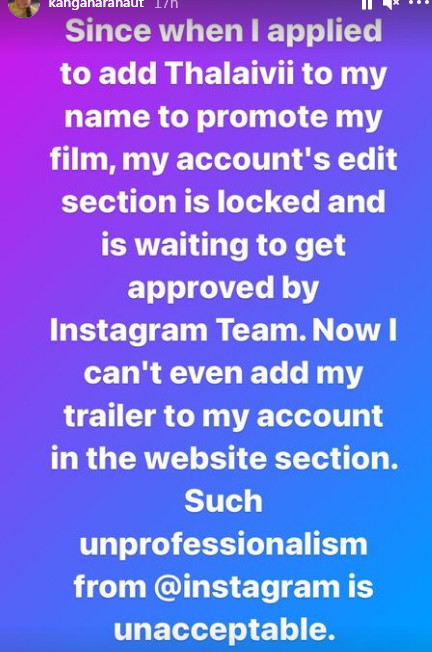 This is not the first time that Kangana has slammed Instagram. Last month she claimed that she is the target of a 'very big international conspiracy' as someone in China tried to hack her account and all her 'stories about Talibanis' had disappeared.

In May, her Twitter account was permanently suspended for violating the platform's policy on hate speech.
Image Source: Instagram/ /kanganaranaut/