Kangana's Sister Rangoli Gives A ROFL Worthy Reply To Anurag Kashyap After He Asks If He Can Burn The World: 'Aap Kalti Ho Please'
Kangana Ranaut's sister Rangoli Chandel slammed The Gangs Of Wasseypur filmmaker Anurag Kashyap and gave a solid reply to him after he asked his fans if he can burn the world. Kangana's sister said, 'aap kalti ho please'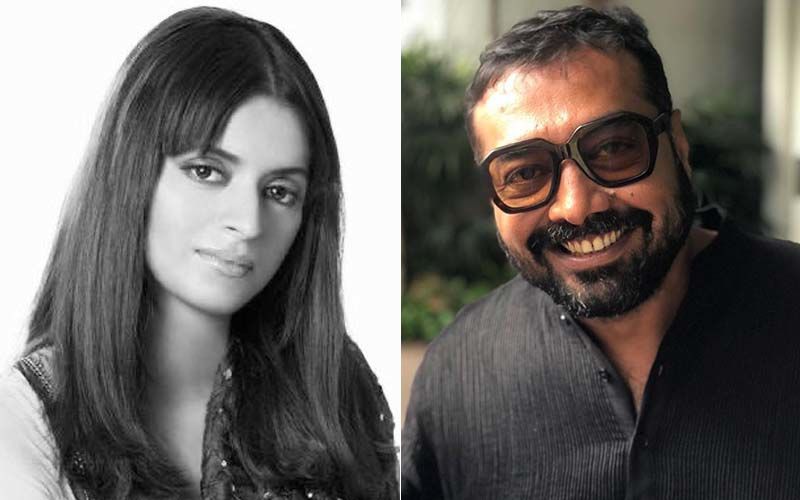 Kangana Ranaut's sister Rangoli Chandel who is generally known to speak her mind, be it speaking in her sister's behalf or penning down her own perspective towards certain things, Rangoli is quite outspoken. Speaking of which, Rangoli recently, sort of, slammed The Gangs Of Wasseypur filmmaker Anurag Kashyap and gave a solid reply to him. It also started with one tweet by Anurag where he simply asked his viewers on where would he get a candle or a lamp during this Coronavirus lockdown? He also said that if nothing is available can he burn the world since he has a match stick.
His tweet read, "एक सवाल था। मोमबत्ती और दिया कहाँ मिलेगा? दवा की दुकान पे या फिर राशन या सब्ज़ी की दुकान पे? क्या ये भी ज़रूरी समान में आता है? और नहीं मिले तो क्या ये दुनिया जला सकता हूँ ? माचिस है मेरे पास। #JustAsking (I have a question. Where can I get a candle and lamp? At a drugstore or at a general store or at the vegetable shop? Does this also come in the list of important essential stuff? If not available, can I burn this world? I have a match stick.)"
Responding his tweet, Rangoli quoted his tweet and replied to him by saying, "Duniya toh nahin jala sakte magar khud ko jala sakte ho woh allowed hai, dusaron ko duniya se aur apni zindagi se bahut payaar hai sir unko jeene do, aap he duniya se pareshaan ho sirf aap kalti ho please" Interestingly, minutes after Rangoli made her tweet, we saw another tweet from the filmmaker.
Duniya toh nahin jala sakte magar khud ko jala sakte ho woh allowed hai, dusaron ko duniya se aur apni zindagi se bahut payaar hai sir unko jeene do, aap he duniya se pareshaan ho sirf aap kalti ho please 🙏 https://t.co/3td9hOc5Xa

— Rangoli Chandel (@Rangoli_A) April 3, 2020
Image source: Instagram/ anuragkashyap10/ Twitter/ Rangoli_A