Karan Johar Makes Drunk Posts As He Compliments Anushka Sharma? Filmmaker Praises Her For 'Exceptionally Stylish' Looks-SEE POST
Karan Johar complimented Anushka who slayed in an off-shoulder violet gown and like her fans, even the filmmaker couldn't stop gushing over her beauty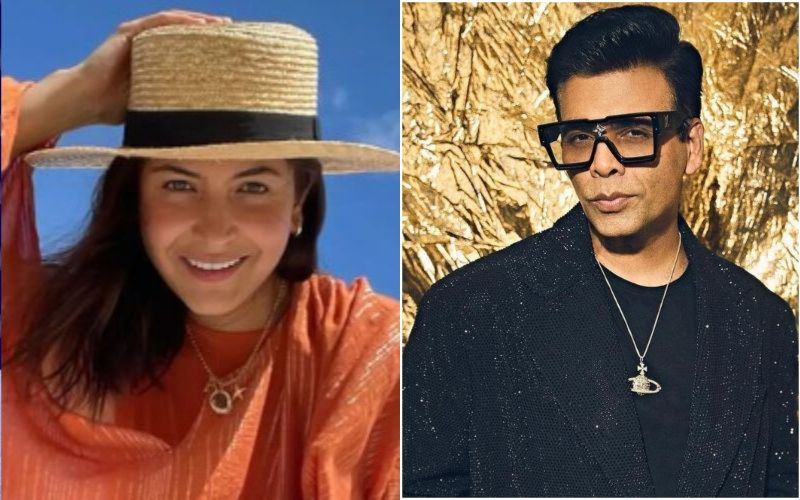 Anushka Sharma's fashion game was on point as attended a fashion awards show in Mumbai, wearing a black gown with a thigh-high slit. She completed her look as she tied her hair back in a sleek bun. However, what happened later left the people scratching their heads.

Karan Johar complimented Anushka who slayed in an off-shoulder violet gown and like her fans even the filmmaker couldn't stop gushing over her beauty. He praised her individualistic approach to fashion and pointed out that Anushka has the ability to nail every look. In the Story, he wrote, "Anushka Sharma is exceptionally stylish and so individualistic in her approach to fashion… Nailing every look… Always! That's all.. (#iykyk)".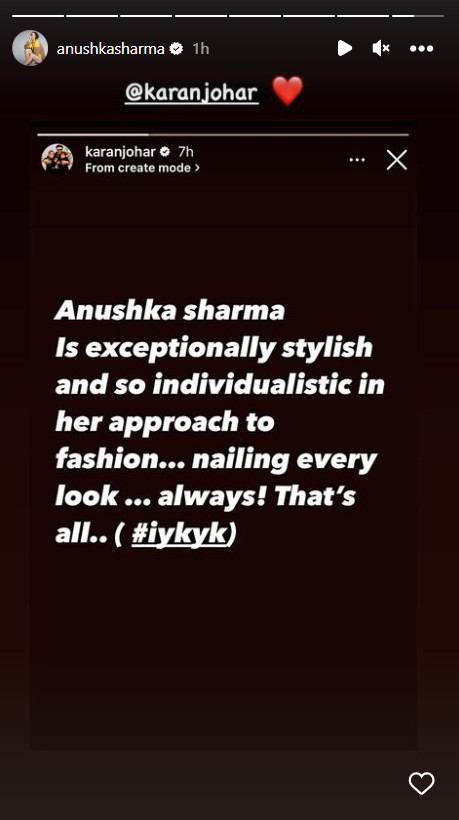 Reacting to the compliments, Anushka Sharma reposted KJo's story and sent him love. She shared the IG story, and dropped a heart emoji by tagging him.
However, Karan's comment left the fans scratching their heads and it has ultimately sparked discussions on the internet.
Fans were careful to analyze and decode the small details in KJo's story while one pointed out that Karan might have been drunk while posting this.
"Haha I was so surprised when I read this! Seems like he posted a dm by mistake lol," a reddit user said. "No i don't think so because it's been up since 15 minutes, i think he drunk posted this," another user said.
A third user said, "That #iykyk at the end after all the glowing words turned my brain upside down." A fourth user commented, "The 'That's All' is Meryl Streep's dialogue from devil wears prada... he's trying to do PR for the new ananya show Whilst simultaneously being a snake." Another user wrote, "The hashtag at the end makes it sound like a hidden insult or maybe he signed her for some film. Either ways - weird"
A user attempted to decode KJo's tweet and said, "Diet Sabya take a dig at Ananya style in the same award show also referring her Meryl 🐼...and lewk response to Anushka styling. Something with that may be !" Another chimed in, "What happened to him suddenly seems like he's drunk."
Anushka is quite popular when it comes to her sartorial choices. From casual airport fashion to glamorous looks on the red carpet- Anushka has been bringing her A-game when it comes to fashion.
Image Source: Instagram