Karan Johar's Controversial 2019 Party Video Featuring Vicky Kaushal, Shahid Kapoor, Deepika Padukone And Others Gets A Clean Chit From A Forensic Science Laboratory - REPORTS
As per the latest reports, Forensic Science Laboratory has cleared Karan Johar's 2019 video and stated that no illegal substance was found in it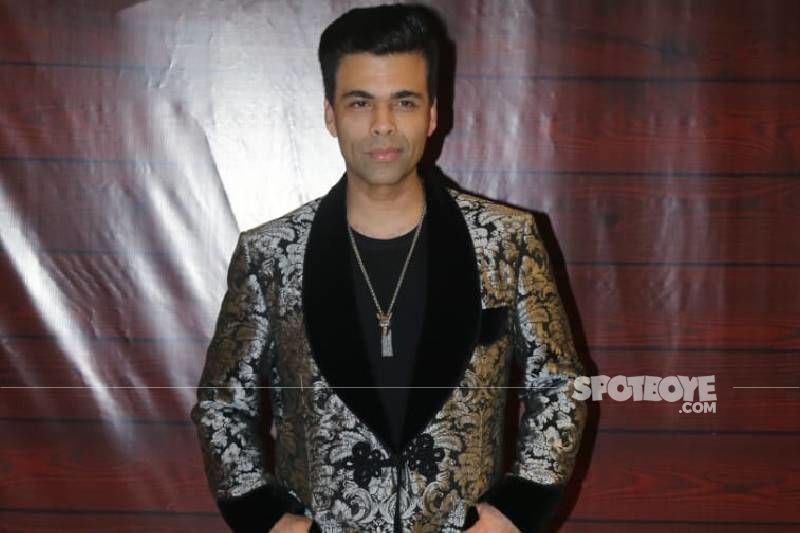 Post the death of Sushant Singh Rajput, Bollywood came into the spotlight. While stars were incessantly bashed for indulging in nepotism and more, the Narcotics Control Bureau launched a probe in alleged drug nexus of Bollywood. Names of many big celebrities got attached to the controversy. Following this, Karan Johar's party video from 2019 once again came to light. The video had gone viral last year as many believed that stars were consuming drugs during the party.
As reported by NDTV, officials at Forensic Science Laboratory have now given a clean chit to this controversial party video which was recorded at the filmmaker's home. The report reveals that the white line seen in the video is nothing but mere reflection of tubelight. The FSL has also stated that no drugs and illegal substance was found at Karan Johar's party by inspecting the video.
Earlier, Karan Johar had given out his clarification on the viral video saying that he does not consume narcotics neither does he encourage consumption of drugs. He has posted a note on social media that read, "Certain news channels, print/ electronic media and social media platform(s) are wrongly and misleadingly reporting that narcotics were consumed at a party that I, Karan Johar hosted on July 28, 2019 at my residence. I had already clarified my position way back in 2019 that the allegations were false. In view of the current malicious campaign, I am reiterating that the allegations are completely baseless and false. No narcotics substance was consumed in the party. I WOULD LIKE TO UNEQUIVOCALLY ONCE AGAIN STATE THAT I DO NOT CONSUME NARCOTICS AND I DO NOT PROMOTE OR ENCOURAGE CONSUMPTION OF ANY SUCH SUBSTANCE."
IN 2019, Vicky Kaushal who had attended the party and is seen in the video, has given out his clarification. Apart from Vicky, stars like Deepika Padukone, Malaika Arora, Shahid Kapoor, Arjun Kapoor, Varun Dhawan and others were seen in the video.
Image Source: SpotboyE Archives