Kareena Kapoor Khan On Her Parents Randhir And Babita's Separation And Being Brought Up By Single Mom, 'They Have A Lovely Relationship, Are Friends'
In a recent interview, Kareena Kapoor Khan reveals her experience of being brought up by a single mother and the kind of relationship her parents share after getting separated.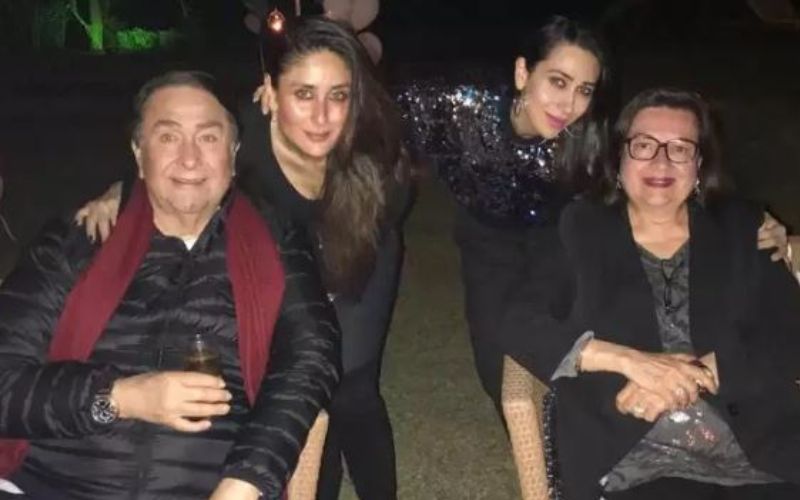 It is no secret that Randhir Kapoor and Babita, parents of Karisma Kapoor and Kareena Kapoor Khan, had separated after undergoing a rough patch after some years of their marriage. At that time, both Kareena and Karisma were considerably young; however, they handled the situation very gracefully. The two were then single-handedly brought up by mother Babita. Now, in a recent interview with journalist Barkha Dutt, the Tashan actress opened up on her experience regarding the same. She revealed how parents may not stay together anymore but they continue to share a good friendship and are often in touch.
Bebo said, "Yes, my mother is my best friend but I adore my father because I respect and love him a lot. He is in a strange way not very in your face because he is somebody who's always also chosen to be at the back. He's not somebody who is commanding the attention and wants that. He's silently always there for us and I know it. I mean my parents have a lovely relationship because sometimes two people realise that their lives aren't exactly going the way they planned so, it's better you know we kind of don't stay together but we can still like you know be friends and stay in touch and still take decisions sometimes about the kids."
She added, "It's not necessary that they have to possibly be you know staying under the same roof or being there 24*7 together so I think both Karisma and me understood that at a very early age that this kind of a relationship can exist as well and it has existed for almost 35 years with my parents and I see them in times when they need to come together, they are always together. But they sometimes, obviously, prefer to just you know have their day-to-day lives separately, which is wonderful."
Opening up on the kind of influence her mother Babita has had on her life, Kareena said, "My mother is a driving force, she has been there like all the time for me and Lolo. She's the sun behind everything when she rises, we rise. If she falls, we kind of fall. She is our backbone because that's just the way we been three women living together under one particular roof. And I can't imagine anything in life without her decisions, without her but also have to say my parents really move with the times, they have kept up with everything. They give us our space, they allow us our decisions. It's not like she gives her opinion and she will be like this is what I think. She is very clear like this is the life you have chosen, whatever you wish. I kind of love the fact that my parents have evolved with their children."
image source:instagram