Kareena Kapoor Khan Says 'Want To Go Back In Time' As She Celebrates 20 Years In Bollywood; Shares A Glimpse Of Her First-Ever Shot
As Kareena Kapoor Khan completes 20 years in the industry since her film Refugee released, the actress shares a glimpse of her first-ever shot from the film and celebrates her years of never giving up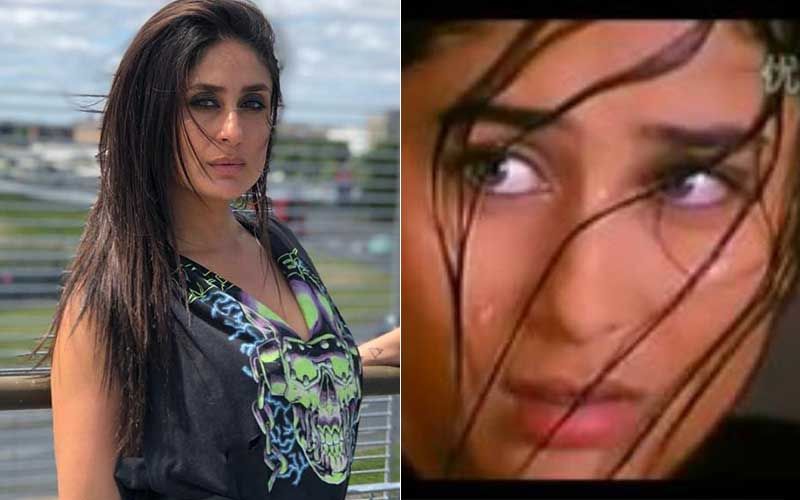 Actress Kareena Kapoor Khan has been winning hearts since years now with her stellar performances. Be it either her role in film Chameli, or Geet from Jab We Met, Kareena has proved she's a talented actress, since she marked her Bollywood debut with the 2000 film Refugee co-starring Abhishek Bachchan. As Kareena Kapoor Khan completes 20 years in the industry since her film Refugee released, the actress shares a glimpse of her first-ever shot from the film and celebrates her years of never giving up.
Taking to her Instagram account, Kareena Kapoor Khan shared a picture of the first shot she ever gave. Sharing a grab from a scene in the film Refugee, Kareena wrote, "My first shot was at 4 am... I woke up this morning at 4, looked in the mirror, and said to myself that this was the best decision I could have ever taken." The actress mentioned how her first shot was at 4 AM in the morning. She went on to reveal how she looked in the mirror and assured herself that choosing acting as a career was her best decision, one that she could have ever taken.
Moving on, the Refugee actress shared that she is celebrating 20 years of hard work, dedication, and self-confidence and mentioned how extremely grateful to all her fans for all the love, support, and strength. Through her post, Bebo went on to thank JP Dutta for her life in the movies, and also Abhishek Bachchan for being the sweetest co-star. Kareena also thanked every single person involved in her film and mentioned she wants to go back in time, as she celebrated her 20 years and promises never giving up.
Meanwhile, Kareena Kapoor Khan marked her debut with film Refugee and also went on to win the Filmfare Best Female Debut award in 2000 for her role. Directed and written by JP Dutta, the film Refugee marked the debuts of both Kareena and Abhishek Bachchan. Also Read:
20 Years Of Kareena Kapoor Khan; Here Are Bebo's 6 Most Loved Roles
Image source: Instagram/ Kareena Kapoor Khan