Kriti Sanon Opens Up On A Difficult 2020: 'It Was Hard To Mute The Noise, I Felt A Lot Of Things Were Also Going Unfair'
Kriti Sanon has opened up on how she had to distance herself from the relentless social media chatter around her personal life last year. The actor's personal life had come under intense scrutiny after the sudden and untimely demise of her Raabta co-star Sushant Singh Rajput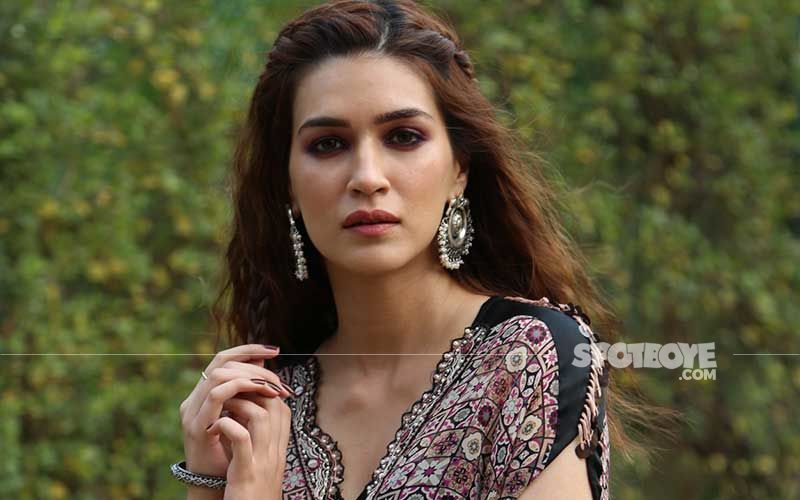 Bollywood actor Kriti Sanon has managed to wow one and all with her mind-blowing performance in the entertaining Mimi trailer. She portrays the role of a young woman who gets involved in surrogacy. Currently, the actress is busy working on her upcoming projects. Amidst all that, Kriti Sanon has opened up on how she had to distance herself from the relentless social media chatter around her personal life last year. She spoke about how she found comfort in her family amidst all the chaos around her.
Kriti Sanon's personal life had come under intense scrutiny after the sudden and untimely demise of her Raabta co-star Sushant Singh Rajput. Sushant passed away on June 14 last year. After his demise, Kriti mourned his death in an emotional post on social media. Later, many started dissecting the actor's equation with SSR. She also was a victim of online trolling. Speaking with PTI, Kriti Sanon said, "It was difficult to mute the noise. But I had my people and family around me that always kind of helps. Last year, social media was the worst thing that had happened to us. It opened up so much chatter and noise." She added, "I realised people were frustrated. Maybe, they were taking out that frustration. There was so much of fear, uncertainty and sadness around... I don't blame them completely. But social media has added to a lot of negativity."
The Heropanti actress said she realised how it was important to detach herself from everything. She shared it was as "too many people were saying too many things". Kriti said, "I just felt it was best to stay away from it because what I had to say were extremely personal things which I was sharing with my loved ones. I didn't need to share it with the world." Sanon also mentioned how she felt a lot of things were unfair and said she didn't want to participate in it all. "I, anyway, felt too many people were saying too many things. I didn't want to be a part of that noise. I felt a lot of things were also going unfair. So I didn't want to be a participant to that," she added.
Image source: Instagram/ ; SpotboyE Archives