Laal Singh Chaddha: Mona Singh Says Resuming Shoot Will Be Difficult With Unit Of 500-600 People: 'It's A Huge Responsibility To Fly Down So Many People'
Mona Singh says resuming Laal Singh Chaddha shoot will be difficult for now, and will only happen once things are under control. The shoot of the film starring Aamir Khan and Kareena Kapoor Khan came to a halt post Coronavirus pandemic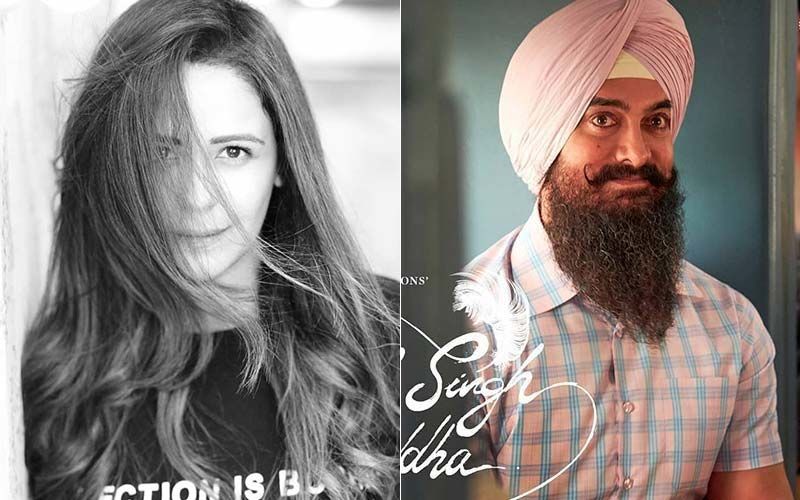 Laal Singh Chaddha, starring Aamir Khan and Kareena Kapoor Khan in the lead roles is a highly anticipated film. Laal Singh Chaddha also stars Mona Singh, and she will once again be reuniting with her 3 Idiots co-stars Aamir and Kareena. As fans eagerly await any kind of update as to when the shooting of the film will resume, Mona Singh has now said that it might be difficult to resume right now with their huge unit of 500- 600 people.
In a conversation with News18, Mona Singh was asked if she will be going back to the sets of Laal Singh Chaddha once shootings resume. Mona said that while her work is still left, she isn't sure about when the shoot will resume. "Yes, my work is still left. But I don't know when we're going to start because most of the shoot is outdoors. And it is a big unit, of almost 500-600 people. So I don't think they will be shooting in June or July. I think it will happen when things are a little better and under control, because it's a huge responsibility to fly down so many people out of Mumbai and shoot for several days," she said.
Meanwhile, in another interview with Pinkvilla, Mona had revealed she was very excited to be reuniting with Aamir Khan and Kareena Kapoor Khan once again. "I was very excited. Bonding again together after 10 years, I remember discussing that, talking about 3 Idiots, and how it was. I really had a blast," she said.
Image Source: Instagram/_aamirkhan/monajsingh