Lalit Modi Breaks Silence On Getting TROLLED For Dating Sushmita Sen, 'It's Time To Get Out Of This Crab Mentality', Shame On Fake Gossip Media-Read His POST
Lalit Modi penned a lengthy note reacting to getting trolled for his relationship with Sushmita Sen and for being called 'fugitive'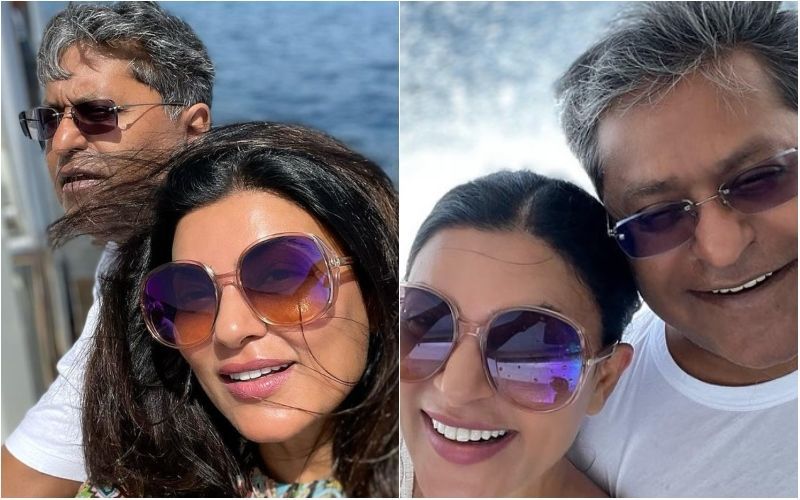 Businessman Lalit Modi recently announced dating Bollywood actress Sushmita Sen and the news raised eyebrows on social media. The former IPL chairman shared a series of his romantic photos with former Miss Universe from their recent trip to the Maldives and called Sen his 'better half.' Post announcing his relationship, Lalit got trolled for many reasons, and amongst them was tagging a parody account of the actress on Twitter. Now, the businessman has hit back at media gossips with a hard-hitting note saying it is time to get out of this crab mentality.
On Sunday, Lalit shared his photos with Sushmita and many other noted personalities alongside a lengthy note. He captioned, "Why is the media so obsessed abt trolling me apparently 4 wrongly tagging. Can someone explain - I only did 2 pics on insta- & Tag is correct.I GUESS We R still living in the Middle Ages that 2 people can't be friends & then if chemistry is right & timing is good Magic can happen. I guess because they R no liable suits in our country every Journo is trying there best to be #arnabgoswami - THE BIGGEST CLOWN. My advise live and Let others live. Write THE RIGHT NEWS - not like #donaldtrump style #Fakenews. And if u don't know let me Enlighten u All- departed love of my life #minalmodi was MY BEST FRIEND for 12 years whilst she was married. She was not my mothers friend. That gossip was spread by vested interests. It's about time to get out of this #crabmentality - hope u know what that means. Enjoy when someone prospers. Or does well or does 4 his country." ALSO READ:
Author Taslima Nasreen Takes A Dig At Sushmita Sen For Dating Lalit Modi: 'Because The Man Is Very Rich, So She Was Sold To Money?
He added that he holds his head higher than everyone can ever. Modi also asked though he is being called a fugitive, which court has ever convicted him. He explained none and that he is abroad because everyone knows it is difficult to do business in India.
"DO U THINK I CARE ABOUT U CALLING ME A FUGITIVE - NO. I WAS BORN WITH A "DIAMOND SPOON" I did not take a bribe or ever needed to. LEAST YOU FORGET I AM THE ELDEST GRANDSON OF #raibahadurgujarmalmodi I bought money. Not take. And specially public money. Never took a govt favor. ITS TIME YOU WOKE UP - when I joined BCCI IT HAD 40 crores in the bank. I joined on my birthday nov 29 2005. Guess what was in the bank when I was BANNED - 47,680 crores - that 17 billion usd. Did even 1 clown help. No. They had no idea even where to start. Shame on u fake media. .Now they act like HEROS. Have integrity for once," he further stated in his note.

Yesterday, Sushmita dropped a photo with her daughters Renee and Alisah and mentioned that she is in a happy place. The actress also clarified that she is not "married, no rings she is just unconditionally surrounded by love."
Image Source: Instagram