Ludo Director Anurag Basu On Taking The Franchise Forward: 'I Will Surely Do It But Not Immediately'-EXCLUSIVE
Anurag Basu, who recently bagged the Best Director award for Ludo at the Indian Film Festival of Melbourne, talks about his win and his plans of taking the franchise forward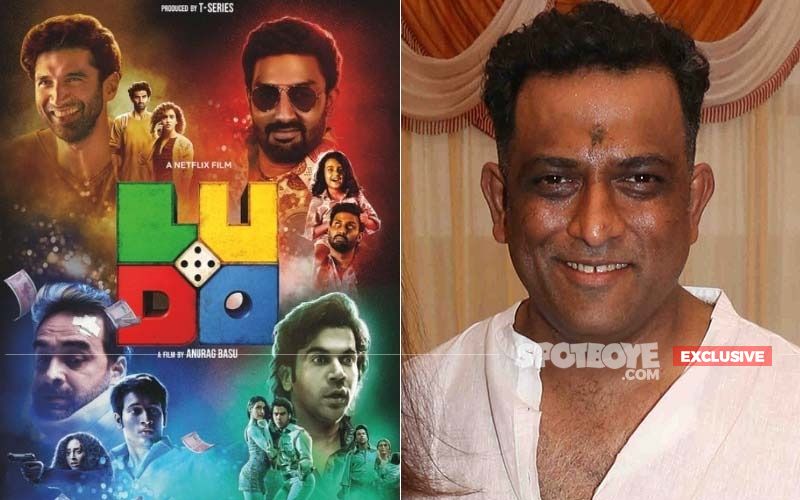 Last year in November, Anurag Basu came up with a crime-anthology, Ludo, which featured great talents like Pankaj Tripathi, Rajkummar Rao, Fatima Sana Shaikh, Abhishek Bachchan, Inayat Verma, Aditya Roy Kapur, Sanya Malhotra, Rohit Saraf and Pearle Maaney. The film proved to be a successful venture as it opened to praise from both critics and the audiences alike.
Due to the coronavirus pandemic, there hasn't been a full-blown award season this year, but whatever little has taken place, Ludo has been recognised there, especially Anurag Basu for his direction. The director was felicitated with the Best Director award at the recently concluded Indian Film Festival of Melbourne (IFFM).
Ask the filmmaker about the importance of this recognition and he says, "It has given a lot of confidence to me and everybody in my team. When your work isn't acknowledged, you get a bit disheartened, so getting this recognition actually drives you. I won't say something like awards don't matter, because they do and I also feel bad when I don't get them."
Ludo boasted a big star cast and it was 13 years after Life In A… Metro that Anurag managed a big team of stars. One might wonder that it must have been challenging, but Anurag denies it. "It wasn't tough at all because I was never handling all the actors at one time. A common date for all was very rare, so I was mostly always working on individual stories and all of them are so wonderful people. They are such great human beings," he insists.
IFFM also gave the chance for Ludo to be screened on the big screen for the first time. Ask Anurag if he received any response from people who saw it on the 70mm screen and he shares, "I don't have any idea about how the film was shown there on the big screen, but I am sure that the response must have been good, that's why I got the award. The festival was really amazing and a great experience and people were talking good things about the film. So, I am sure the response must have been good."
Ludo was lauded for its story, cinematography, depiction and also the concept. Ask Anurag if he would like to take Ludo as a concept forward and he replies in the affirmative. "I will surely do it but I won't do it immediately. I won't do it back-to-back as I have many ideas that I want to explore first before coming back to this. Since one part is already made, it won't be difficult to make another one but it won't have that same effect and fun," he says.
Mention to him that it might have a better effect if the second part comes after some time, and he says time isn't his concern. "It's not about the time. When you start writing a script, you have all black in front of your eyes and you feel nothing will happen, and then only it becomes an enjoyable process. I feel that if you can see the film from the start, then that isn't as fun. There should be many ifs and buts and doubts while writing the film and it should scare you and that's when filmmaking becomes fun," he concludes.
Image Source: Instagram/AnuragBasu, Imdb, spotboye archives