Mahesh Bhatt And Brother Mukesh Bhatt File 1 Crore Defamation Case Against Luviena Lodh; Actress Says, 'I Have Been An Insider And An Eye Witness'- EXCLUSIVE
Just sometime back came the news of Mahesh Bhatt and Mukesh Bhatt filing a defamation case against actress Luviena Lodh. They have asked Rs 1 Crore in damages and have demanded Lodh be prohibited from speaking against them. Read what Luviena has to say.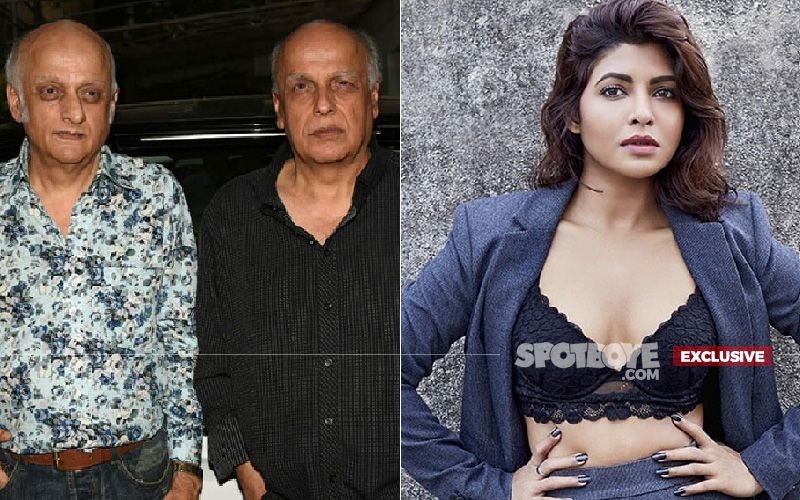 Just sometime back we reported that actress Luviena Lodha who shared a video defaming Mahesh Bhatt and family on social media has been slapped with a legal notice. Mahesh Bhatt and his brother Mukesh Bhatt have sought Rs. 1 crore in damages from Lodh and have even asked for an order restraining her from making any derogatory allegations against the Bhatt family. The actress who introduces herself as the wife of Mahesh Bhatt's nephew, Sumit Sabharwal, alleged that Mahesh Bhatt is the biggest 'don' of the industry, and her husband Sumit is related to him.
Luviena had spoken to SpotboyE a day earlier and had expressed her point of view if a defamation case is filed against her. She said, "I am just stating the facts. I am not putting any allegation, I have been an insider. I have stayed with them and have seen everything up close and personal. I am an eye witness. Jo maine dekha vo maine bola".
Not only this case, but another claim has also been filed against the actress by Mahesh Bhatt's sister Kumkum Saigal and her son Sahil Saigal for the flat she is staying in. The actress reveals, "They are all trying to harass me from different ways. After 10 years his sister Kumkum and her son Sahil have filed a case against me saying that the flat I am staying in belongs to them. Were they sleeping for the last 10 years? They are now realising that this property belongs to them? They are mentally harassing me for something which the court has already given to me by order. I and my parents have also invested around 50 lakhs for the flat and I submitted all the proofs to the court that my parents gave this to me as my matrimonial house".
Luviena also claims that she has filed a police complaint against the secretary of the building for harassing her by not allowing deliveries to her doors. She states that till she was happily married the secretary did not create any problems for her.
In the shared video on her Instagram IGTV Luviena Lodh had earlier said, " I am married to Mahesh Bhatt's nephew Sumit Sabharwal but have filed a divorce case because I came to know that he supplies drugs to actresses like Sapna Pabbi and Amyra Dastur. And Mahesh Bhatt is well aware of all this".
Not only the Bhatts but actress Amrya Dastur too has filed a defamation case against Luviena for dragging her name in the controversy.
Image Source: india.com/Instagram luvienalodh