Makar Sankranti 2020: Mira Rajput- Shahid Kapoor's Daughter Misha Flies A Kite On Their Terrace, By The Arabian Sea
Shahid Kapoor and Mira Rajput had returned to Mumbai after the Jersey actor's injury while shooting, and celebrated Lohri on January 13. Now, Mira Rajput has shared the most adorable picture of her daughter Misha flying a kite on Makar Sankranti, with a beautiful view of a scenic sunset by the Arabian Sea in the background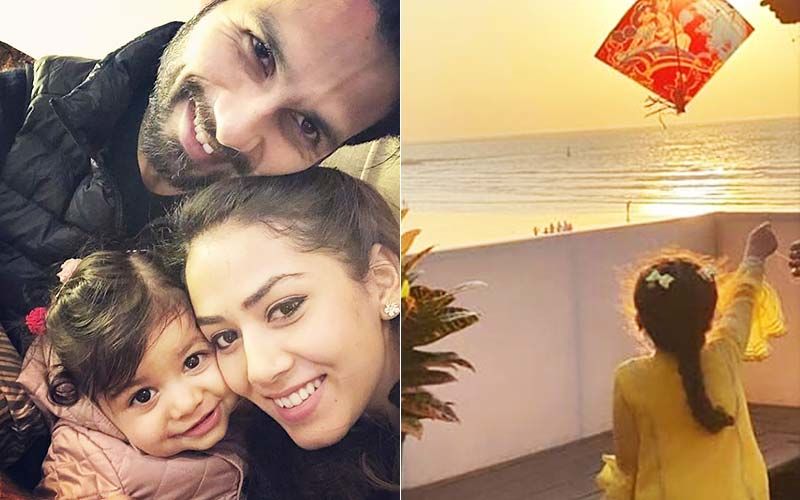 Makar Sankranti is celebrated across the nation, and this festival all about decorations, flying colorful kites, eating til gud laddoos, and many other customs observed on this day. Kite flying competitions are held at many places, and at night, these kites are replaced by sky lanterns, making the night sky come alive. Bollywood celebrities are also celebrating this joyous and auspicious festival. Shahid Kapoor and Mira Rajput are seen celebrating most festivals with their kids, and now Mira Rajput has shared the most adorable picture of her daughter Misha flying a kite.
Mira Rajput took to her Instagram story, and shared a picture showing Misha flying a kite on their terrace, with a beautiful view of sunset by the Arabian Sea in the background. The little munchkin can be seen dressed in a traditional outfit, with a yellow kurta over white salwar. While we can only see her profile from behind, we can't get over how beautiful the view from their house is! Mira Rajput had earlier shared pictures and video clips on her Instagram story, from their Lohri celebrations. She gave us a glimpse of traditional Lohri delicacies and the bonfire.
ALSO READ: Lohri 2020: Mira Rajput And Shahid Kapoor Take Us INSIDE Their Majestic Juhu House; Mira Shares Bonfire Party Pics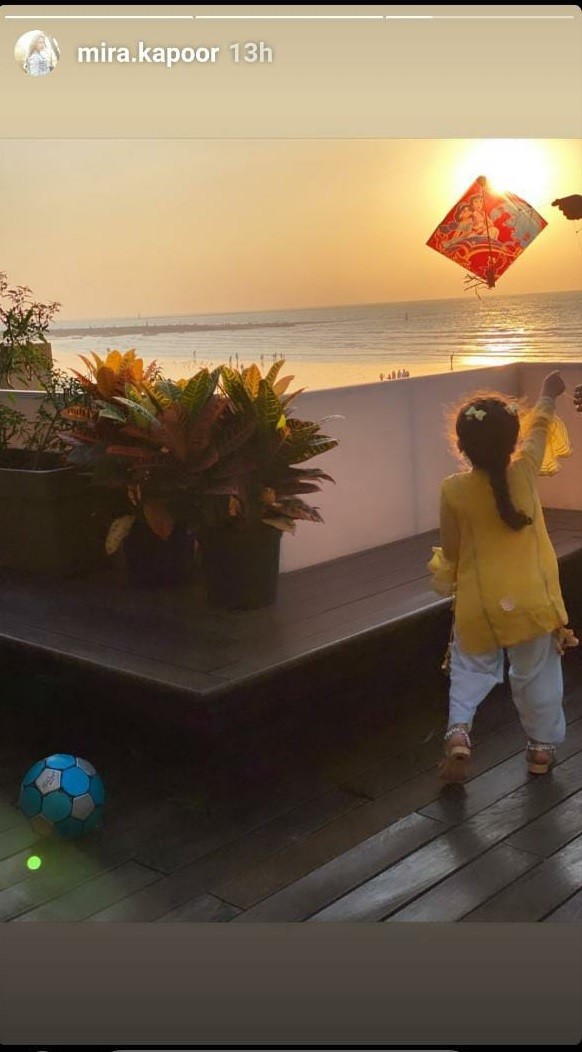 In other news, Shahid Kapoor had been injured while shooting for his next film Jersey in Chandigarh, and Mira Rajput had rushed to his side. The actor later reassured his fans and thanked them for their concern. He tweeted, "Thank you for all the concern. Yes, I have got a few stitches but am recovering fast. #jersey has taken a little bit of my blood but a script this good deserves that in the least. Have a good one you all. Keep it real. Make it count. Spread the love. Humanity above all."
Image Source: Instagram/mira.kapoor/immishakapoor