Malaika Arora Shares A Meme On How Coronavirus Has Changed Airport Fashion Trend With People Covering Themselves
As Coronavirus continues to spread globally, Bollywood actress Malaika Arora took to her social media to share a meme about how the outbreak has changed airport fashion, check it out!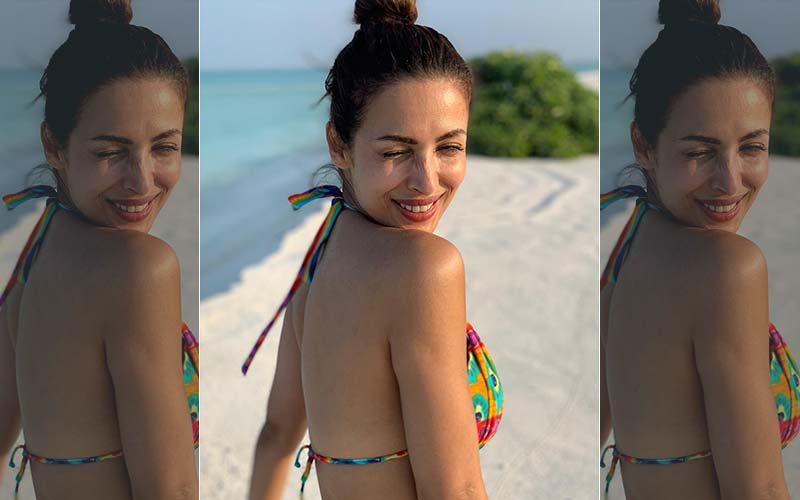 Coronavirus Disease 2019 (Covid-19), which first originated in the Chinese city of Wuhan, now continues to spread globally. With the spread of coronavirus, there's another thing spreading just as fast- memes on Coronavirus outbreak on social media. Amid widespread panic and anxiety about Coronavirus, one of the ways Netizens have decided to cope with, is via memes, and some of them are downright hilarious. One such meme relating to Coronavirus airport fashion has been shared by Malaika Arora on her Instagram.
With the outbreak of Coronavirus, we get to see several people take precautions and wear a mask, partially covering their faces at public places. The meme shared by Malaika Arora refers to the same, and compares how people's airport looks during normal days would look like, and how they look like, now. The meme compares Airport fashion 2019 vs Airport fashion 2020, and joked about people now covering themselves up completely with layers of protective gear. In the wake of Coronavirus outbreak, it was only recently that Deepika Padukone too decided to call off her plans to attend the Paris Fashion Week.
Check out the Coronavirus meme shared by Malaika Arora on her Instagram story: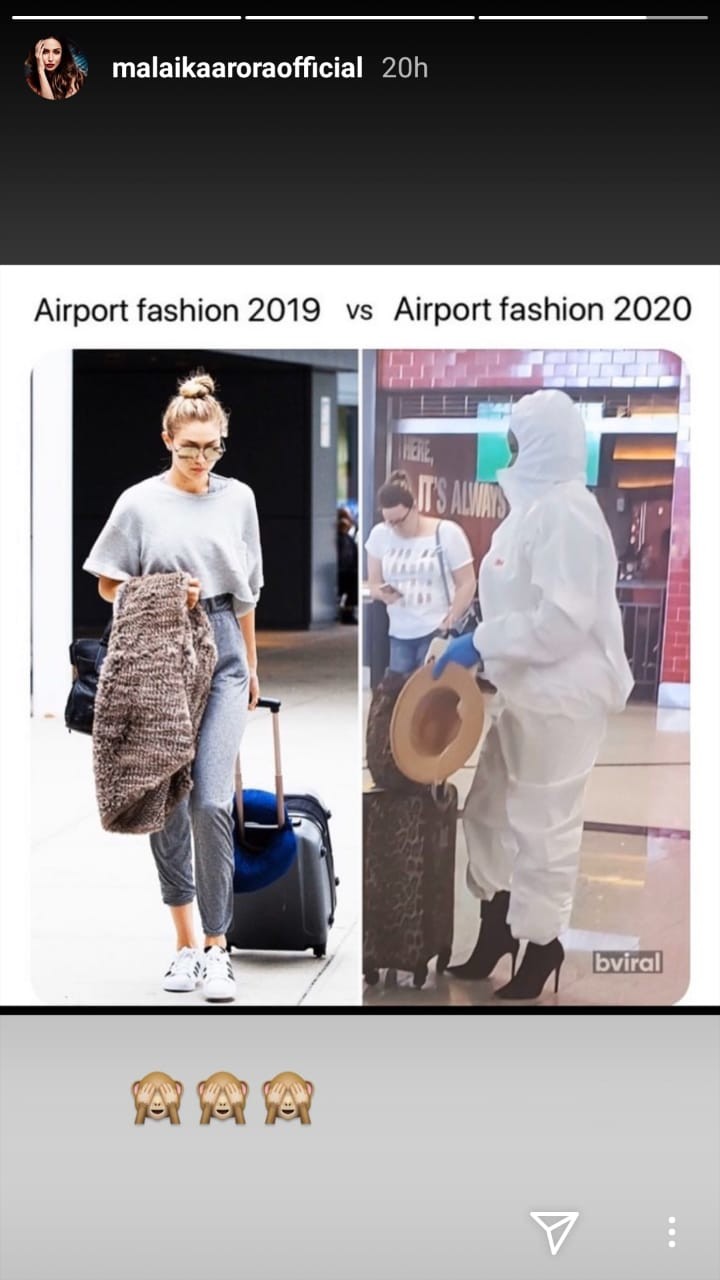 Meanwhile, India has reported a few positive cases of Coronavirus so far. Prime Minister Narendra Modi urged people to not panic. He tweeted, "There is no need to panic. We need to work together, take small yet important measures to ensure self-protection." He further tweeted, "Had an extensive review regarding preparedness on the COVID-19 Novel Coronavirus. Different ministries & states are working together, from screening people arriving in India to providing prompt medical attention."
Image Source: Instagram/malaikaaroraofficial