Mannara Chopra Kiss Controversy: Priyanka Chopra's Cousin Breaks Silence, Says 'I Am Sure Director Din't Had Any Bad Intentions'- WATCH VIDEO
Priyanka Chopra's cousin sister Mannara Chopra finally reacts to the recent kiss controversy that happened at a promotional event of her upcoming film Thiragabadara Saami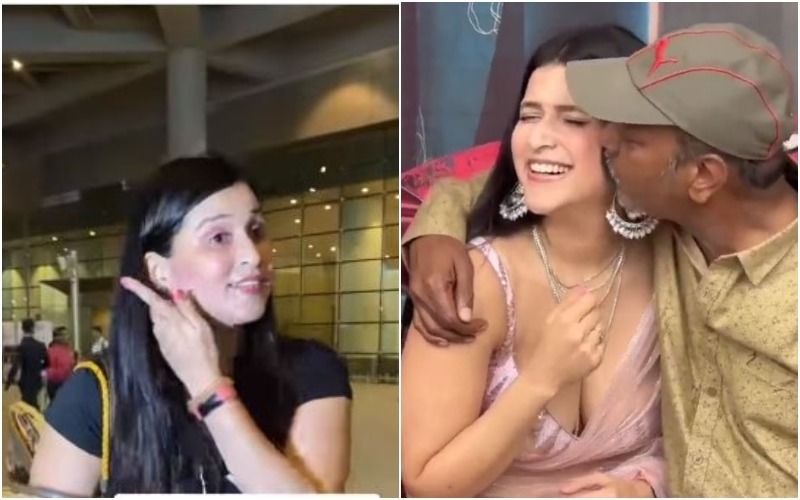 Mannara Chopra is the cousin sister of Priyanka Chopra and the actress recently made headlines after Thiragabadara Saami director AS Ravi Kumar kissed the actress on cheeks at the film's promotional event, an action that shocked everyone. Now she has come up with a clarification in a recent video with Viral Bhayani where she candidly spoke about this controversy. Mannara and the filmmaker's kissing video went viral on August 30 and ever since it has been in the news since then. However, after staying quite about it for days the actress finally speaks about it.
ALSO READ | Why Is Mannara Harping About Being Priyankas Cousin?
Speaking about the same she said " The trending news has nothing to do with the director. He has expressed a strong appreciation for my performance in the film. Even during times when I'm not on set, my team members contact me to convey their sense of missing me. Therefore, I believe that the director's actions were driven by excessive enthusiasm. I was taken aback by how the video became viral and garnered attention. In my view, he simply acted out of excitement, and I don't believe he had any ill intentions."
Check Out Mannara Chopra's Clarification Below:
For those unfamiliar with her background, Mannara made her entry into Bollywood through Vivek Agnihotri's movie, Zid, in 2014. Additionally, she showcased her acting skills in Telugu films such as Prema Geema Jantha Nai, Jakkanna, Thikka, Rogue, and Sita, to name a few.

Image Source: Instagram