6-year old Naisha Khanna is set to make her Bollywood debut as Akshay Kumar and Jacqueline Fernandez's daughter in Brothers, produced by Karan Johar.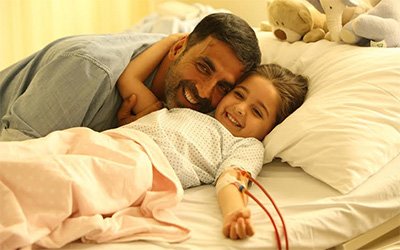 Naisha has been in front of the camera before as well - she has done a few ads and TV serials.
Naisha's mother says that the first ad that Naisha did was for Kidzee. Mrs. Khanna took her daughter to Dharma Productions about eight months back and the next thing she knew, Naisha had been finalised for the film.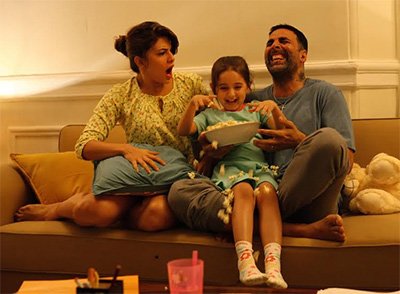 Sharing her experience on Karan Malhotra's upcoming film, Naisha says, "The first scene I shot was the popcorn udanewala scene. Jacky aunty and Akshay uncle played with me a lot. Jacky aunty even gave me chocolates."
Naisha's favourite actor is Tiger Shroff. "Jackie (Shroff) uncle has give me Tiger's number. He has asked me to call him whenever I want to meet him. My other favourite actors are Akshay uncle and Salman uncle. Salman uncle has even given me the locket of Bajrangi Bhaijaan," she reminisces.