Milind Soman's Wife Ankita Konwar Calls Out Racism Against People From The Northeast Amidst Medal Glory At Tokyo Olympics 2020
Milind Soman's wife Ankita Konwar made a post on her Twitter and Instagram, on Tuesday, calling out racism against people from the Northeast. Her post comes after a North Easterner's victory while representing India at the Tokyo Olympics 2020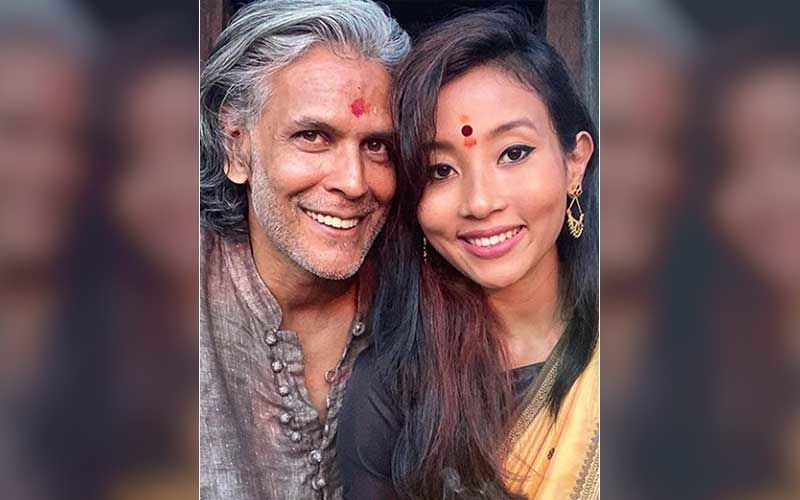 While many across the country continue to heap praises of a North easterner's victory at the Tokyo Olympics 2020, actor-model Milind Soman's wife Ankita Konwar has no time for 'hypocrites'. And she made it very clear in her latest post. Ankita, who hails from Assam in the Northeast part of India, made a post on her Twitter and Instagram, on Tuesday, calling out racism against people from the region. Ankita voiced her thoughts and called out the ones who are celebrating a North easterner's victory when representing India and winning medals, but otherwise subject them to racism and even suggest they move to another country.
In a post made on her Instagram, the 29-year-old wrote: "If you're from Northeast India, you can become an Indian ONLY when you win a medal for the country. Otherwise, we are known as 'chinky' 'Chinese' 'Nepali' or a new addition 'corona'. India is not just infested with casteism but racism too. Speaking from my experience. #Hypocrites (sic)"
"Every. Single. Time. #Hypocrites," Ankita wrote in the caption while sharing the post. She revealed how this happens every single time with the people from the Northeast. Konwar said she is speaking from her experience. The fitness enthusiast also mentioned about name-calling, especially how it all intensified after the COVID-19 pandemic. She spoke about North Easterners's being called 'chinky', 'Chinese', 'Nepali' and 'Corona'.
Meanwhile, at the Tokyo 2020 Olympics, Indian athlete, Saikhom Mirabai Chanu, an Indian weightlifter, who hails from Manipur, won a medal at the Games. She earned a silver medal. Chanu had lifted 87 kg in snatch and 115 kg in the clean and jerk category. Also Read:
Milind Soman's Wife Ankita Konwar Gives A Sassy Reply When A Fan Asked Her About Family Planning And Babies
Image source: Instagram/Milind Soman