Mira Rajput Has No Plans To Dump Her Broken Smartwatch As Fans Point Out It's Cracked Screen In A Picture; Guess What Was Mrs Kapoor's 'Smart' Reply?
After fans noticed Mira Rajput wearing a broken smartwatch, many offered her to buy a new one. Reacting to them, she penned a long note and said she is not going to dump her watch. Read on!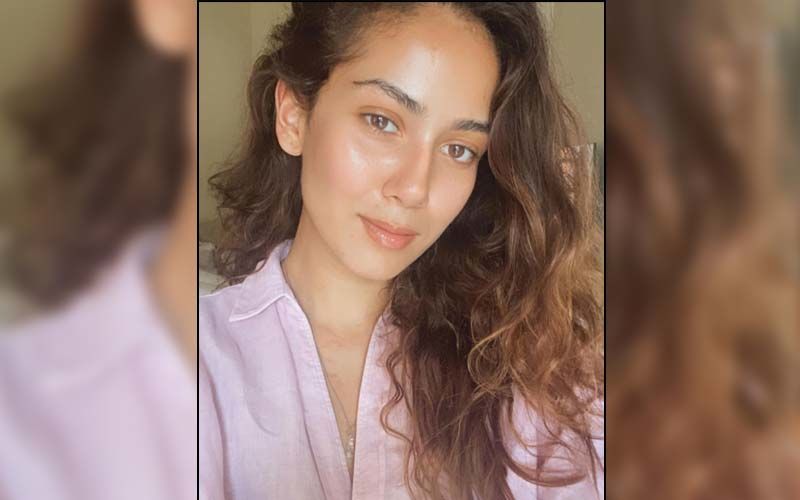 Shahid Kapoor's beautiful wife Mira Rajput is a star in her own right. She enjoys great fan following on social media. Being an active Instagram user, she makes sure to keep her fans entertained and updated all the time. As many already know, she also often interacts with her followers. On Tuesday, Mira took to Instagram to pen a long note after several fans noticed her broken smartwatch in one of her videos and offered to buy her a new one. Calling her watch "body positive", she said that it works absolutely fine and she has no plans of changing it yet.
Taking to Instagram stories, she wrote, "My broken watch seems to be getting a lot of attention. She's body positive, loves the way she looks despite her flaws, that actually have no impact on how well she performs, and a change of strap makes her feel new again every now and then. So I'm not going to dump her for the next PHT."
She added, "So please let her be because she works absolutely fine and knows the beat of my heart. We all have cracks. Mine are all Kintsugi. And also they don't make Rose Gold anymore for God knows what silly reason."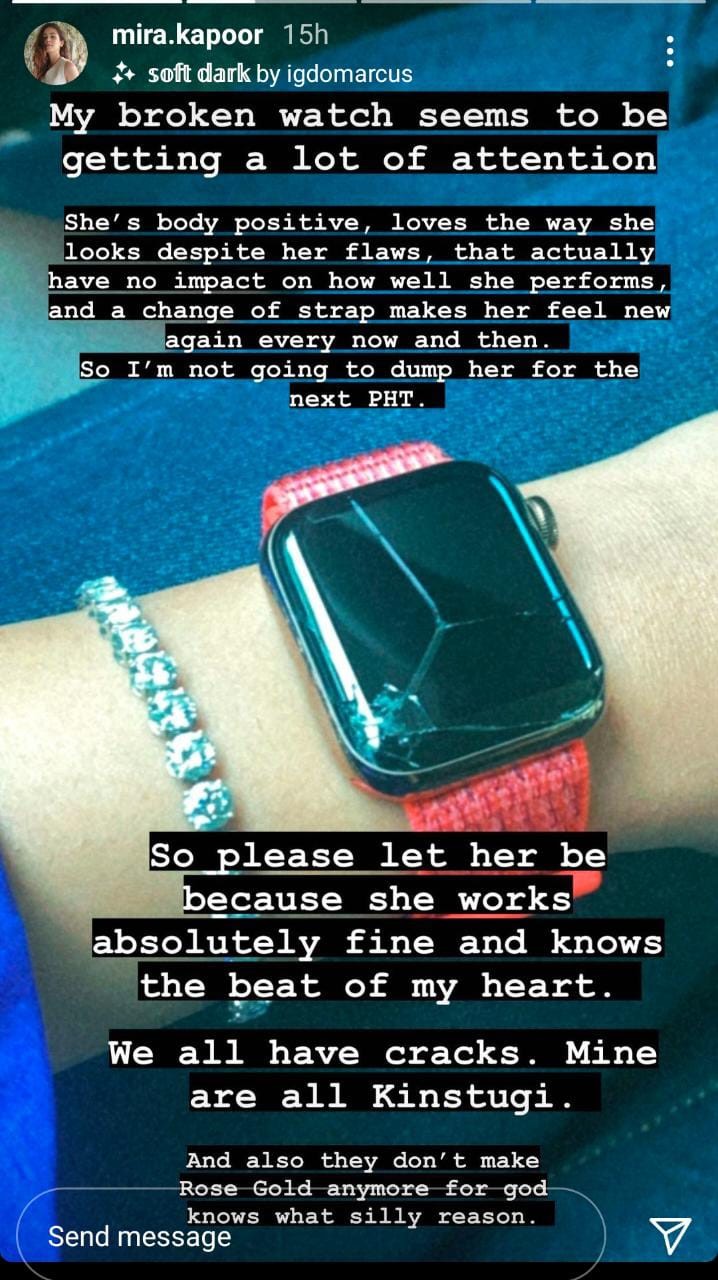 Lately, Mira has been winning hearts with her beautiful pictures. She recently shared a monochrome picture looking drop-dead gorgeous and wrote in the caption, "If Mondays had the confidence of Fridays & the patience of Wednesdays." Reacting to the photo, one fan wrote, "Ufffff so gorgeous," another fan commented, "Gorgeous beyond measure."
Image Source:Instagram/MiraRajput