Mohabbatein Actress Kim Sharma's Mohabbat With Harshvardhan Rane Ends
Yet another short love story for Kim Sharma, who seems to be rather fickle-minded when it comes to love. This time, it's Harshvardhan Rane's chapter whose last word has been written. Rane has confirmed the news with us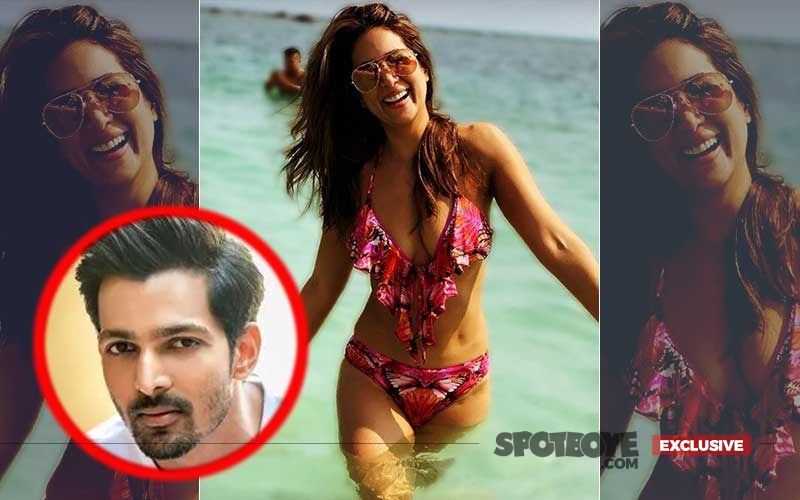 On March 26, we broke the story that Kim Sharma and her lover Harshvardhan Rane have had a fight
. We hoped that it's nothing more than a lover's tiff and they are back to being together. Lekin aapke aur humare wish karne se kya hota hai? Kim and Harshvardhan are two adults, it's their life and we believe they know what is good or bad for them. The details of the fight were then unknown and till today, remain with them. However, we now have it that Kim and Harsh have ended their affair.
Quite an incident late into her love story with Harshvardhan, when the two ran into Khanna at Dabboo Ratnani's Calendar Launch event, where Kim ignored him royally. Seems, Arjun still loved Kim then- and who knows, maybe still holds a torch for her. For those who've come in late, Arjun had recently invited Kim to be a part of his new vintage collection store launch. That she won't land up was obvious because Harshvardhan was in her life until then. We don't know what Kim thinks of Arjun now, because she never spoke about him even then.
Kim chose to not comment when we sent her a text. Maybe she is not in the right frame of mind to talk. Rane too chose to not go on record, but his publicist sent us a statement sating that "Yes, Kim and Harshvardhan are not together anymore."
Kim had married businessman Ali Punjani and moved to Kenya, but that ended on a very disturbing note.
We don't like sad break-ups, but as we said, ' Aapke aur humare wish karne se kya hota hai?'. Kim made her first Bollywood splash in Yash Raj's Mohabbatein. Bet she didn't know she will live up to the title but sadly with too many heartbreaks.

Image Source:Instagram/kimsharmaofficial,Pinterest