Mom-To-Be Anushka Sharma SLAMS A Publication For Invading Her And Virat Kohli's Privacy Despite Requesting Them Not To; Says, 'Stop This Right Now'
Heavily pregnant Anushka Sharma is extremely PISSED at a publication for invading her and Virat Kohli's privacy; here's how she expressed her anger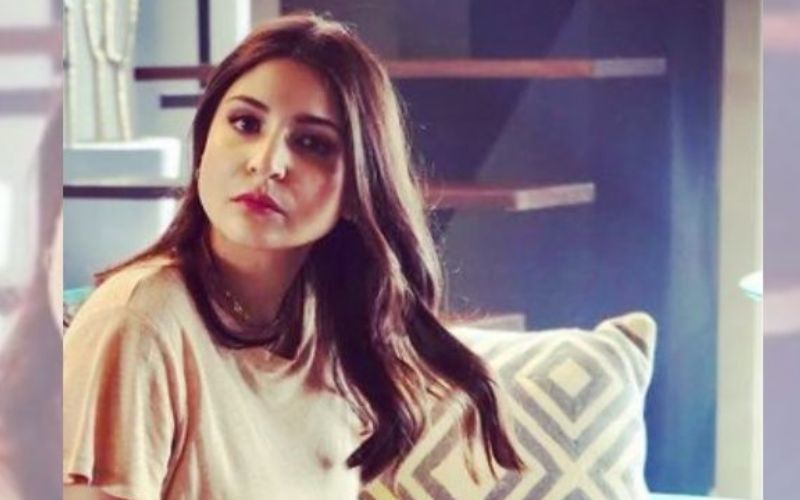 Contrary to fans' belief that being a celebrity is an easy task, it's certainly not. One of the most difficult ones, rather. Right from waking up to an unwanted amount of social media toxicity and trolls to getting mobbed by the paparazzi to an extent that even their personal lives aren't spared; stars face some of the other ordeals every day. Something latter also seems to be the case of mom-to-be Anushka Sharma, who is expecting her first child with hubby Virat Kohli.

Taking to her Instagram stories, Anushka Sharma reposted a picture of hers and Virat Kohli relaxing in their balcony. The actress, however, wasn't very happy about the same. She slammed the publication and the photographer for invading the couple's private moment, despite her request to not to. Further, Anushka also asked them to stop this right now. She wrote, "Despite requesting the said photographer and the publication, they still continue to invade our privacy. Guys! Stop this right now!"
Take a look: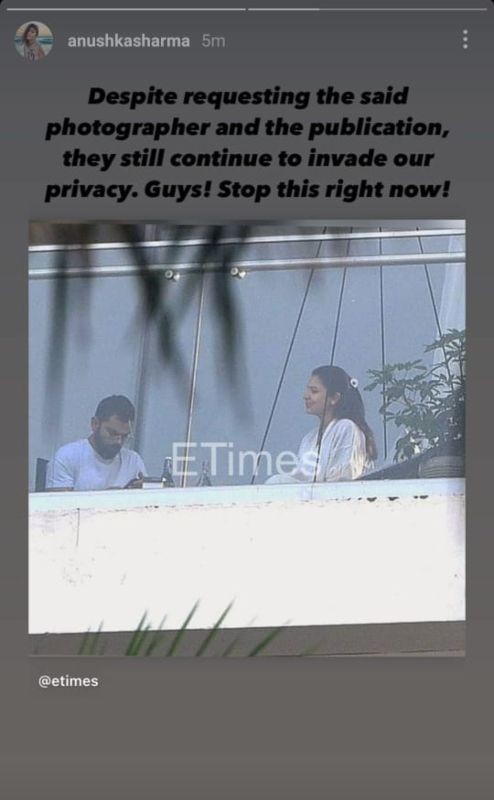 Recently, in an interview with Vogue, Anushka spilled the beans on her pregnancy and how she and Virat plan on raising their child. "The pandemic has been a weird blessing in a way. Virat was around and I could keep it a secret. We only left to go to the doctor's clinic. No one was on the streets so we couldn't be spotted," said the actress.
image source: instagram/anushkasharma