Motichoor Chaknachoor Writer, Megh Expresses Disappointment: 'Rasoi Se Khaana Acha Nikla, But Table Tak Aaya Toh Kisi Ne Usmein Paani Daal Diya'- EXCLUSIVE
Motichoor Chaknachoor starring Nawazuddin Siddique and Athiya Shetty had an unfortunate fate. We don't know what the real film would have been but what hit the screens last Friday has been a losing proposition. We spoke to the writer of the film, Megh aka Bhupendra Singh about the controversy and its outcome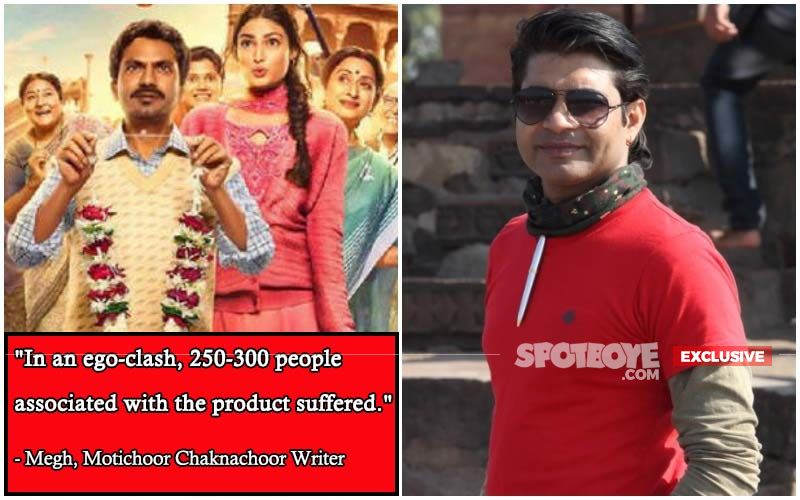 It surely hurts when your labour of love is not appreciated or is ruined by external forces. The team, who faced the wrath of Producer Rajesh Bhatia and the controversy which hit Motichoor Chaknachoor, is undergoing similar emotions. A day back, we brought to you the reaction of film's director, Debamitra Bansal who said she is aghast with the final product and also "pleaded audience to not see her film."
This morning, we got a chance to connect with Motichoor Chaknachoor's writer, Megh aka Bhupendra Singh to know if he is satisfied with the end product or not. The writer did sound a bit ruffled with the controversy and the impact it has had on the film.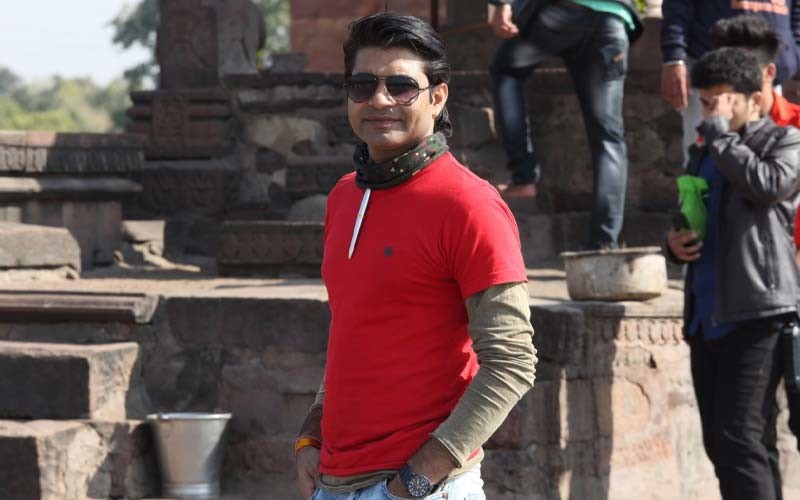 "It wasn't fair to keep Debamitra, the director of the film, out of the editing process. It has impacted the film and I believe if they let her be on the table, the end product would have been 40 percent better. Ismein koi shaq nahi ki Chandan Arora ne jo editing ki thi, woh zyada acchi thi. Aaj bhale hi logo ko picture achi lag rahi ho, maine bhi 2 baar dekhi hai, kal jab main gaya toh theatre 75 percent bhara tha, log enjoy bhi kar rahe the, lekin yeh enjoyment aur hota agar director editing mein involved hota," said Megh.


Talking about the controversy, the writer confirmed that there was an ego clash between producer and the director because of which the other 200-300 people associated with the film suffered but maintained the entire team worked hard and the product was a quality one till the time they were shooting for it. Megh also gave an interesting comparison to the situation.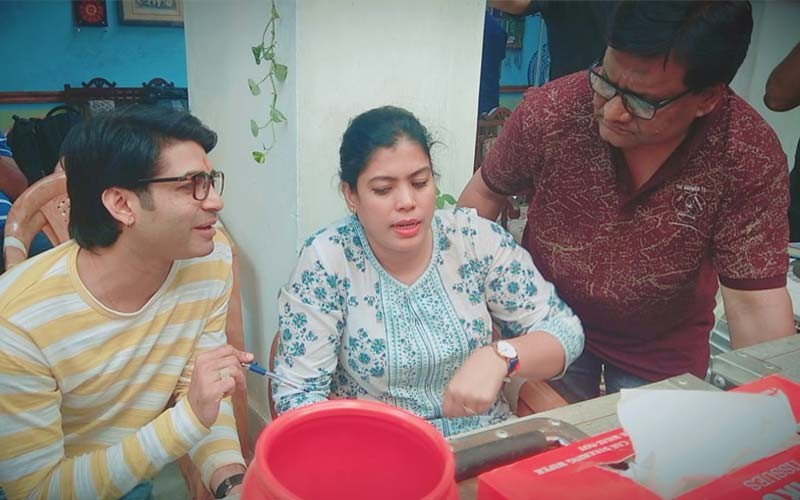 The writer said, "Man-mutaav tha, definitely tha. Hum mein se koi aapko premiere mein dikha? It says it all that there was a big ego-clash. But film bahut aachi shoot hui thi, actors ne bhi bahut aacha kaam kiya tha. However, we all know that how a film turns out always depends on the edit table. Jab aap woh table hi cheen loge toh koi kya karega? Yeh wahi baat ho gayi ki aapne rasoi mein aacha khaana banaya, aacha cooking oil use kiya, sab theek kiya but table par dish pahuchi toh usmein kisi ne gandagi daal di. Ismein aapki galti kaise hai?"
We then asked Megh if he ever approached Nawazuddin to resolve the matter. The writer said that although Nawaz and he know each other very well, he never tells him for any work. Megh added, "Mujhse pehle toh Nawaz ko aur bade logon ne bola hi hoga, aur shayad unhone kuch initiative internally liya bhi ho, jo humein na pata ho. But jab producer kisi ki sunne ko tayaar hi nahi toh koi kya kar lega."


Megh's sympathies are with his director, Debamitra, with whom he worked along for 4 long years. He felt sad for what happened to her film and said, "Ek director ka vision uska hi hota hai. No one can replace that. Debamitra ke saath bilkul galat hua. I have been a part of her journey for 4 years, kyunki neev daalne ka kaam toh writers hi karte hai, uske baad bhale hi imaarat par unka naam aaye na aaye. It was a long struggle for her, and unfair to anyone. "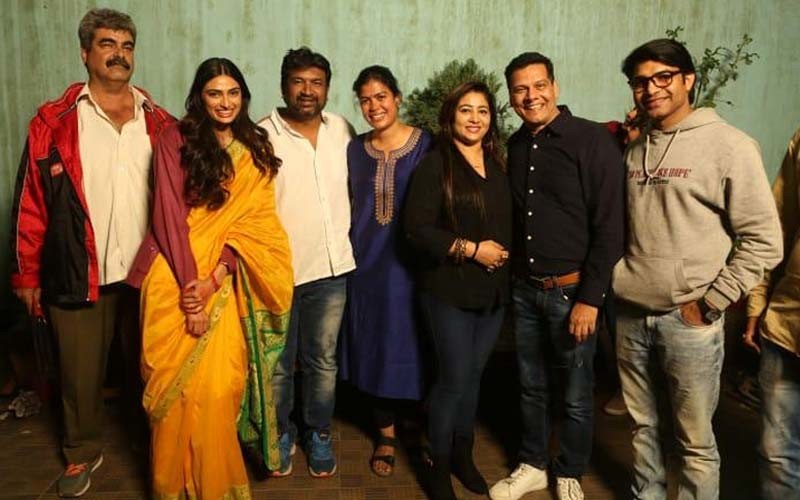 The Motichoor Chaknachoor writer also says that ultimately a film is of the producer and there isn't much a first-time director could have done about it. "Ek director jo apna debut kar rahi hai, kitna ladegi? Film producer ki hi hoti hai but woh ladi bhi, but uska faayda kya hua?" Megh expressed his disappointment.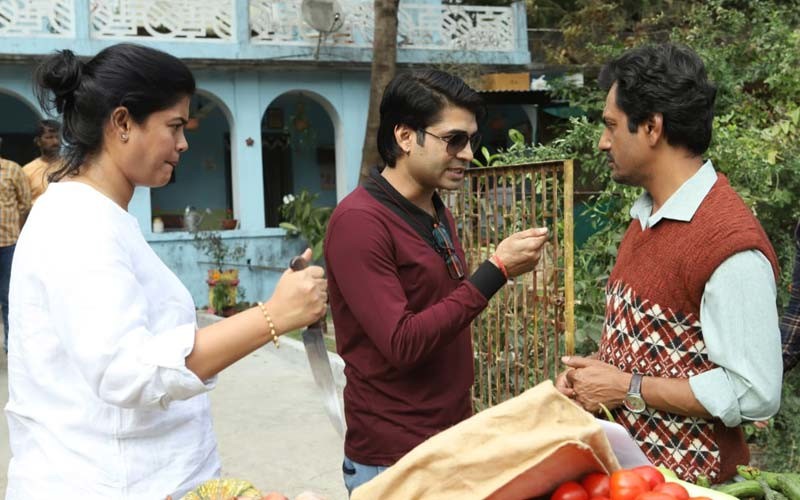 The writer, who has moved on to his next project, leaving feelings of resentment and anger behind, wraps up the elaborate conversation on a light note and says, "Shaadiyon mein jaise fufe-maame ladte hai ki unhe rasgulla nahi mila, waise ego clash mein film suffer kar gayi. But agar audience isko bhi enjoy kar rahi hai, toh main kaun hota hun ismein galtiya nikalne wala. You and I will evaluate it in a creative angle but for the viewer it's just entertainment."