Mr India 2: Sonam Kapoor Says 'No Idea' When Informed That Boney Kapoor Was Aware Of The Sequel
Recently, Sonam Kapoor took to Twitter to slam the makers of Mr India 2 as they failed to discuss the same with her father Anil Kapoor and director Shekhar Kapur who played a major role in making the original film a success. Then a discussion took place whether Sridevi's husband and producer Boney Kapoor was aware of the sequel or not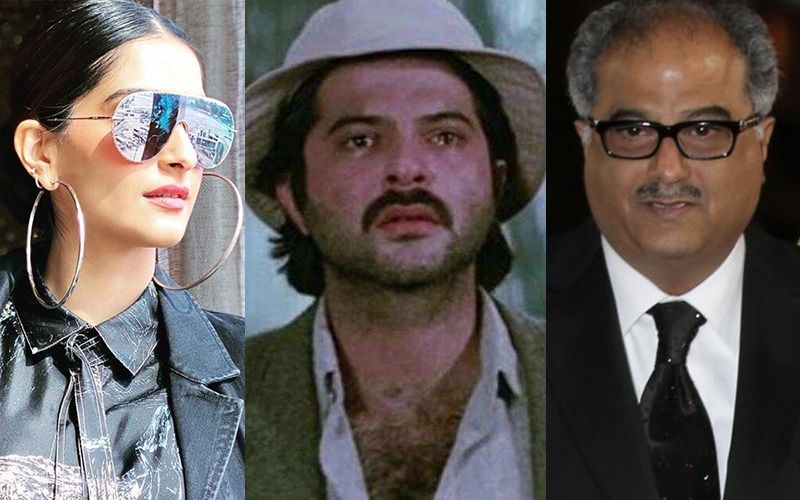 Sultan director Ali Abbas Zafar recently announced his next project with Zee Studios. He is all set to make a trilogy based on Anil Kapoor and Sridevi's legendary movie Mr India. However, ever since the announcement, the makers are drawing a lot of flak on social media. Filmmaker Shekhar Kapur who had directed the original Mr India slammed the makers for not taking his consent before planning a sequel. Then Sonam Kapoor took to Twitter to express herself and say that her father Anil Kapoor and Shekhar Kapur have been disrespected by the makers of Mr India 2.
Post Sonam Kapoor's tweets, a big debate ensued on social media. Some started wondering whether Mr India 2 makers even contacted producer Boney Kapoor for the same. Sonam had tweeted that her dad had a conversation with Boney Kapoor and that everybody is clueless. "My father did have a word with him actually. We are all still very confused about how it was announced," she tweeted. Later, a Mid-Day reporter informed her that they had reached out to Boney Kapoor and that he knew the details of the sequel.
Sonam took notice of this and replied, "I have no idea.. maybe get in touch with him or my father again." The reporter then informed her that Anil Kapoor is not willing to comment on this as of yet. Check out the Twitter conversation below: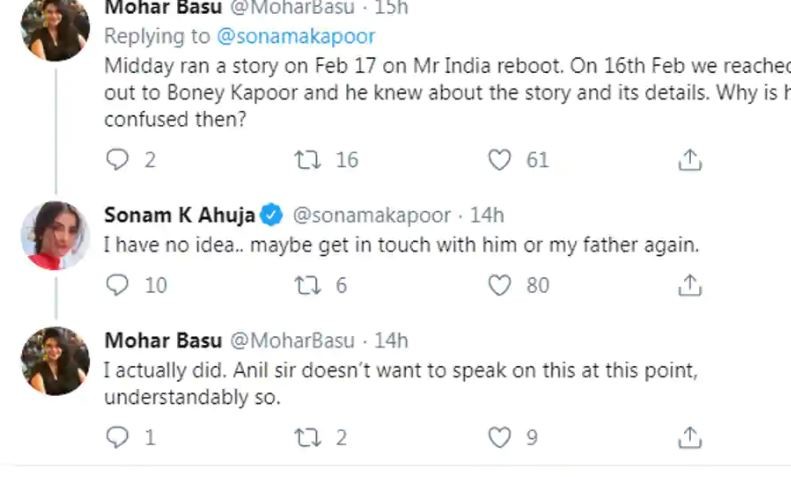 While making the announcement, Ali Abbas Zafar had tweeted, "Excited to partner with @ZeeStudios_ for an epic trilogy #MrIndia! It is a huge responsibility to carry forward an iconic character loved by everyone. Currently, working on the script, no actor has been locked till now. Once we lock the first draft of the script, casting begins!"
We await more updates on the same.
Image Source: Instagram/pinterest/justdial