Mumbai Aarey Forest Protest: Dia Mirza, Richa Chadha, Vishal Dadlani Hail Supreme Court's Order To Not Cut Anymore Trees
On Monday, the Supreme Court restrained authorities from cutting any more trees in Aarey and ordered status quo on cutting of trees for Mumbai Metro Car Shed. Following which, several celebrities such as Dia Mirza, Richa Chadha, Rahul Dev, Ashoke Pandit, Vishal Dadlani expressed their views on the same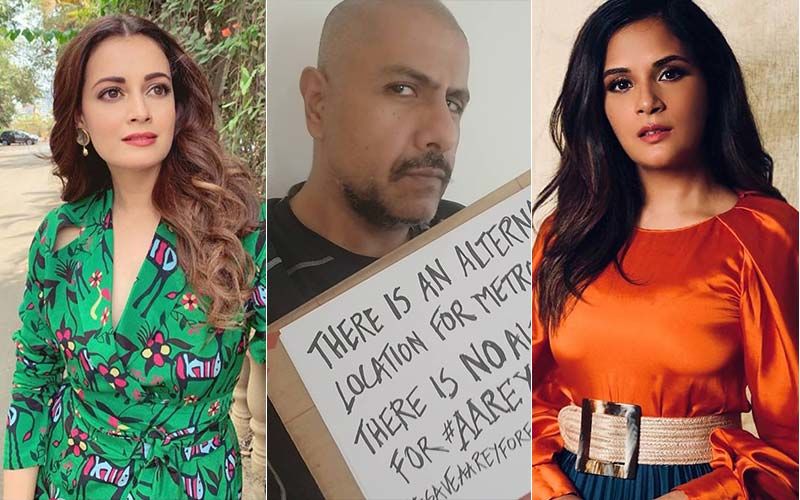 The Aarey tree felling case saw a lot of people, activists and celebrities alike, come together and protest against the felling of over 2,600 trees in Aarey colony for the construction of a Mumbai Metro car shed. Massive protests took place in Mumbai's Aarey Colony on Friday, October 4, when authorities started cutting down trees for the metro project in the middle of the night, only hours after all petitions against the move were dismissed by the Bombay High Court. 29 people who had been protesting had been arrested by the Mumbai Police, as per PTI. Bollywood celebrities such as Farhan Akhtar, Dia Mirza, Ileana D'Cruz, Sidharth Malhotra and several others were furious and took to social media to vent out their anger.
Now, there is a recent development in the Aarey case. The Supreme Court, on Monday, restrained authorities from cutting any more trees in Aarey and ordered status quo on cutting of trees for Mumbai Metro Car Shed. A special bench was held which comprised of justices Arun Mishra and Ashok Bhushan, and the matter has been scheduled for hearing on October 21 before its forest bench. It also asked the Maharashtra government to release the activists who were arrested in the case. Following this, several celebrities such as Dia Mirza, Richa Chadha, Vishal Dadlani, Rahul Dev, Ashoke Pandit took to social media and hailed Supreme Court orders.
While Richa Chadha wrote, "Thank You Supreme Court", Vishal Dadlani, on his Instagram story wrote, "Thanks to the SC for the stay until Oct 21st. The damage is already done, but at least this will stop further butchery at Aarey for now. I hope." Take a look at the Tweets:
Relief until the next hearing .. SC orders interim stay on felling trees in Aarey Colony.
'Unclassified forest is also a forest', says SC. 👇 https://t.co/JJQJuTAXjh

— Rahul Dev Official (@RahulDevRising) October 7, 2019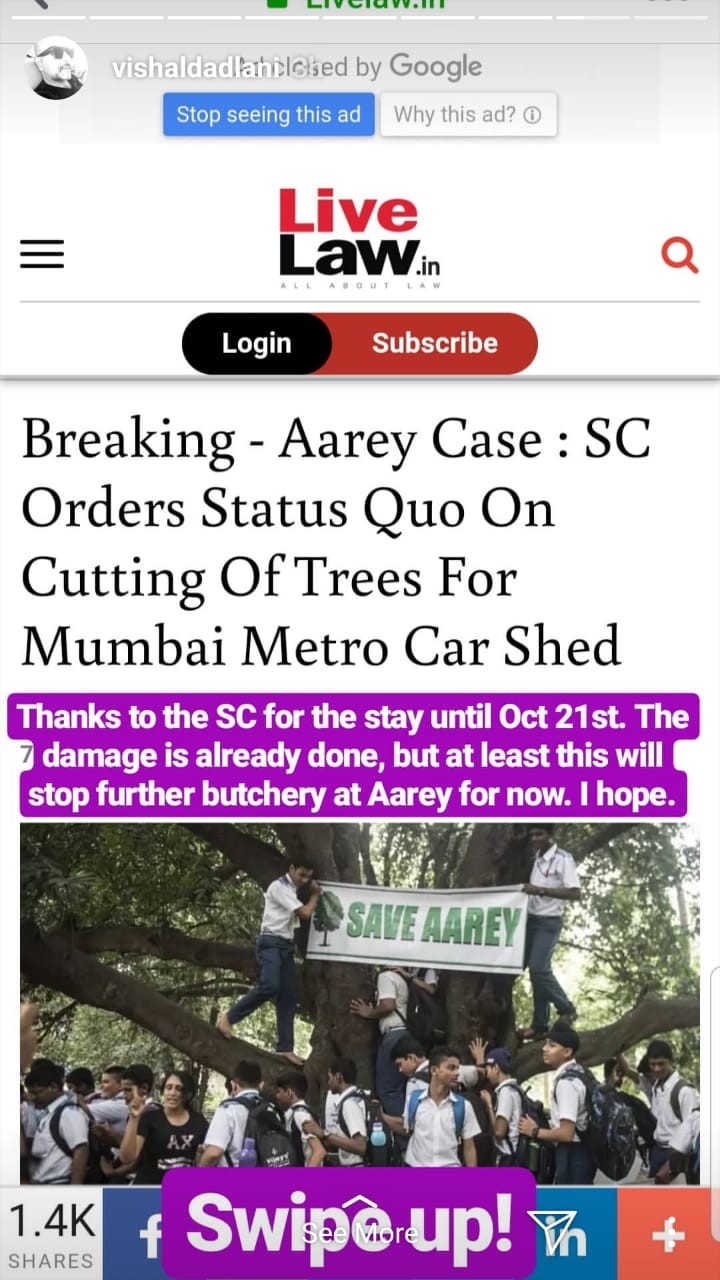 According to a report in the Indian Express, the Special Bench was set up Sunday after a law student sent a letter to Chief Justice of India Ranjan Gogoi.
Image Source: Instagram/Vishal Dadlani/ Richa Chadha/Dia Mirza, Twitter/ashokepandit/deespeak/RahulDevRising/RichaChadha