MY BREAKOUT ROLE: Radhika Madan Recalls Her Journey From Scratch To End As Tarika Bansal On Angrezi Medium-EXCLUSIVE VIDEO
In this segment, actress Radhika Madan talks about her breakout role in Angrezi Medium, from how she got the show, to her prep, experience on the set and the after effects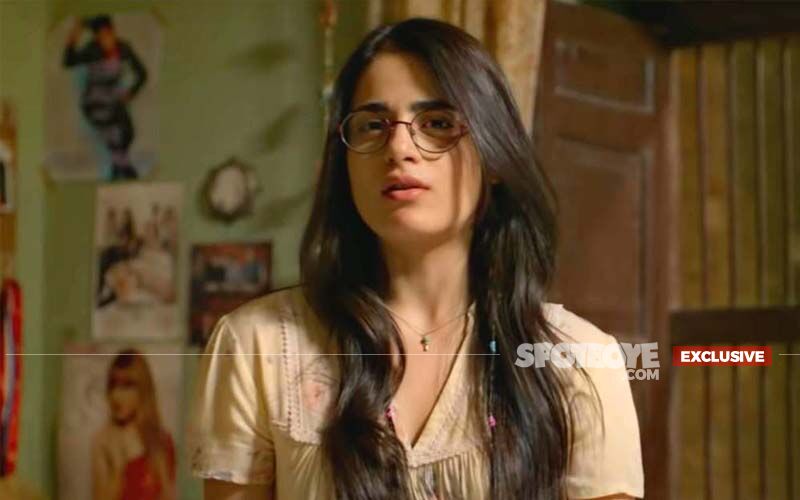 Every actor who comes into Bollywood with a dream to make it big in the industry waits to get that one breakout role that changes their lives forever. And in this segment, we speak to some of our leading stars about their breakout roles and the whole journey from scratch to the end in it. This week, we speak to Radhika Madan, who talks about her journey on Irrfan Khan's last release before his demise, Angrezi Medium.
Breakout Role: Tarika Bansal in Angrezi Medium
How it happened…
I remember I had gone to Dinesh Vijan's office actually for Shiddat and Homi (Adajania, director) was there. I had just done Pataakha and was 12 kgs heavier. I spotted Homi, went up to him and told him how big of a fan I was of his work. I knew that he was making Angrezi Medium and told him that I wanted to audition for it. He just looked at me and said, "No way, we are looking for 16-17 years old girls for the role but good job in Pataakha".
I remember I went home and kept messaging him that sir, please let me just audition. There was something inside me that was continuously saying, 'I know I am Tarika'. And after getting exhausted by my hogging, he gave me a pity audition as Homi knew he wouldn't take me anyway, but he somehow ended up liking it. There were two-three rounds of auditions after that since I was looking a certain way and I had to look like a 16-year-old. I remember I lost about 10 kgs in a month's time to look like Tarika. I had to look like a 30–32-year-old as Badki in the second half of Pataakha and here I had to look 16. After all that process, they said that yes, I was their Tarika.
Preparation…
Homi had gone for a recce to Udaipur and had also taken me along. I met a lot of 16-17 years olds there and I used to tell the production staff not to come with me or send a car for me. I used to ask them to pick and drop me on a scooty, and then I used to visit their schools and hangout spots. I went to both Hindi medium and English medium schools and then decided the dialect I wanted to do.
Fortunately, I wasn't that known till then, so I used to tell them that I had just shifted there and was going to enroll myself in the 12th grade. I still remember those girls telling me who the hunk of the school was and who I should talk to when I am in the class. So, all that jazz was on and it was really interesting. I then decided to mix up the culture of both Hindi and English mediums and Homi told me to make it my own.
The prep was really tough as I had to unlearn a lot of things. Homi told me that I'd have to wipe up experiences from my eyes. I had been to London and had lived and seen my college life, so how to unlearn and wipe that was a task. That process was fun though to feel like being at the airport for the first time, to see London with fresh eyes and learn how to be with people who are fluent in English as their first language and how to dress up. It was all really exciting,
Experience and memories…
There were a lot of things unsaid between me and Irrfan Khan sir. He was still weak and recovering at that time and we preferred not speaking to him a lot and giving him his space. But there was a part of me that wanted to know each and everything. I wanted to know how he operates and his process and then used it to curb that feeling a lot. But he taught me a lot of things without even saying a word about the way he used to be on set and how he used to deal with people. He never made me feel like a newbie. He gave me the same respect that he gave to Kareena Kapoor Khan or Deepak Dobriyal and I was thrilled.
It all boiled down to that one night when I remember I was very tense about a scene that was to be shot the next day. I was just pacing up and down with the script in my hand really anxious, and I see Irrfan sir just walking here and there and asking Homi what was being done the next day and how he could do it. I just saw the same fire and zeal in him to the point where we were actually one. He was as tense about the scene as I was. He was up there and I was starting but we were on the same page and it was beautiful.
I was like into kya tension hai. Ye to diggaj hain, ye to khaans bhi denge to waah waah hi lagega. But it just made me feel so humble and taught me a very valuable lesson that no matter where you reach, the fire needs to be there and the honesty and hard work need to remain the same.
Effect of the success of Angrezi Medium…
Now I can say that I am in a position to choose projects which weren't there earlier. Things are comparatively more in my control and that film has given me visibility. I am really grateful for that and I just feel like if someone out there calls me Irrfan ki beti, not even Radhika Madan, it just fulfills the zest for my job. And that film made me come to such a position and that is very empowering.
Image Source: Instagram/radhikamadan