A few days ago, Shah Rukh Khan spoke about religious intolerance in India. Last night, Aamir Khan joined him.
"As an individual, as part of this country as a citizen, we read in the papers what is happening, we see it on the news and certainly, I have been alarmed. I can't deny. I have been alarmed by a number of incidents," he started off, while speaking at the Ramnath Goenka Excellence in Journalism Awards.
"When I chat with Kiran at home, she says 'Should we move out of India?' That's a disastrous and big statement for Kiran to make. She fears for her child. She fears about what the atmosphere around us will be. She feels scared to open the newspapers every day. That does indicate that there is this sense of growing disquiet, there is growing despondency apart from alarm. You feel why this is happening, you feel low. That sense does exist in me," he added.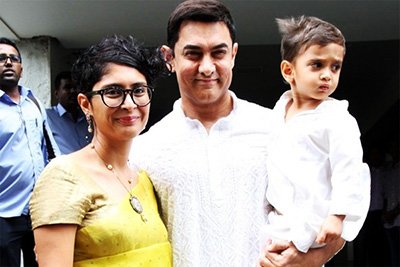 Image Source: stylopictures
And then he took a dig at the politicians, "When people take law into their hands, we look upon our elected representatives to take a strong stance, make a strong statement and speed up the legal process. When we see that happening there is a sense of security, but when we don't see that happening there is a sense of insecurity."
To see how Anupam Kher reacted to Aamir's statement, read: Anupam Kher Fires A Salvo Against Aamir
Thumbnail Image Source: Manav Manglani