Vinod Khanna, who has spent the past 18 days in a hospital bed, is finally stable and recovering well.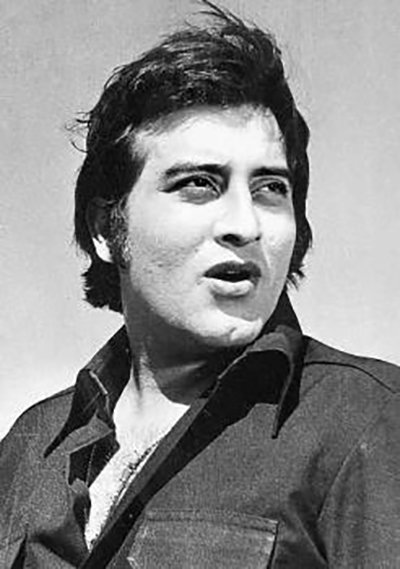 Image Source: popopics

A source from the Khanna family confirms that, "Vinod Khanna is resting well." However, his doctors have not yet decided on a discharge date.

The '70s superstar is recuperating at the Hurkison Das Hospital (Sir H.N. Reliance Foundation Hospital and Research Centre) in Girgaon and earlier this month reports claimed that he was doing rather poorly.

Vinod Khanna has been in the hospital since since April 1 but his family kept the news under wraps for four days. Then, son Rahul Khanna told a news agency that "severe dehydration" caused the trip to the hospital.

But Vinod Khanna's health grabbed national headlines on April 6 after a photo, which showed him dressed in hospital scrubs, went viral. The handsome superstar looked emaciated in the picture and soon the rumour mills started churning out stories about his health. Some rumours even suggested bladder cancer.

Earlier Vinod Khanna's youngest son Sakshi had given SpotboyE.com an exclusive update on his father's health

Vinod Khanna was last seen in Rohit Shetty's Dilwale alongside Shah Rukh Khan, Kajol, Varun Dhawan and Kriti Sanon.
Before he fell ill, Vinod Khanna shot for Ek Thi Rani Aisi Bhi, in which he is playing the king of Gwalior, opposite Hema Malini who essays Vijaya Raje Scindia.

Thumbnail Image Source: hawallpapers