Katrina Kaif has been letting her fans into her personal space through her newly minted Instagram page but trying to get a look at the star in real life could be hazardous for your health.

A fan learnt this the hard way on Saturday night.

It so happened that Katrina had an appointment with her dermatologist and while she was on her way back home, she was spotted by a fan.

The fan followed Katrina home and refused to go away when her car entered the gates of her apartment complex. An eyewitness told SpotboyE.com that instead, the young man stood at the gates, screaming Katrina's name and begging for a selfie.

And what happened next was shocking.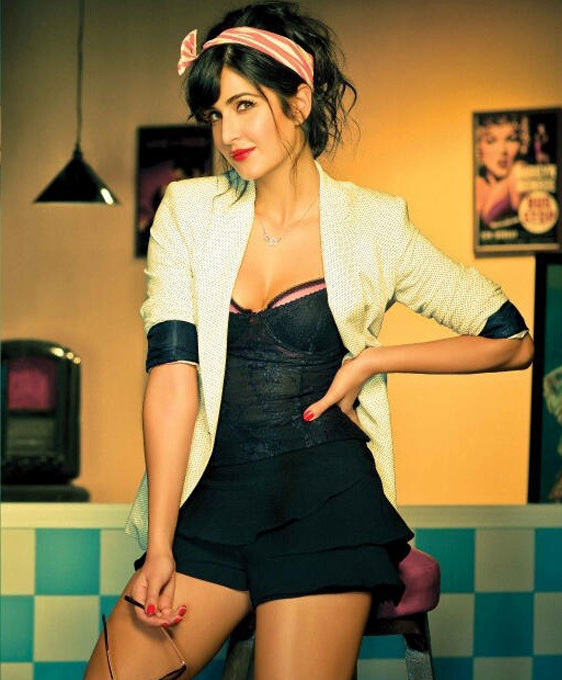 Image Source: hirunewshome
Katrina's driver came charging at the fan, landed a slap on his face and pushed him away. The fan was shocked and the slap brought tears to his eyes. He then walked away from the spot, still reeling from the assault.

While Bollywood fans often do not respect the star's boundaries, it seems like the skirmishes between fans and star entourages are becoming an everyday occurrence. We had earlier told you about Hrithik Roshan's bodyguard who assaulted a fan and then we had told you about Sushant Singh Rajput's watchman who had brawled with his fans.Salman Khan's bodyguards too are famously rude with fans and journalists.

Katrina, who is currently shooting Tiger Zinda Hai with Salman Khan, is known to be friendly with her fans but unfortunately her entourage has not been given the same lessons.

Such is the pull of the arclights that entourage members often start thinking that the fame of the star belongs to them too. We hope that Katrina ends her driver's delusions!


Thumbnail Image Source: cloudfront