The film, starring newbies, has debutante Avni Modi playing a Pakistani model. The local distributors in Pakistan have refused to submit the film to the Censor Board because they are perturbed by a line in the film's dialogue promo which says, "Pakistani ladkiyan bhi utne hi bold kaam karti hain jitni baaki ladkiyan karti hain," against visuals of Avni posing in bikinis atop a yacht.
When contacted, Avni simply said, "The idea of including a Pakistani girl was to say that talent transcends boundaries and political troubles brewing between nations. I hope the point gets across when people see the film."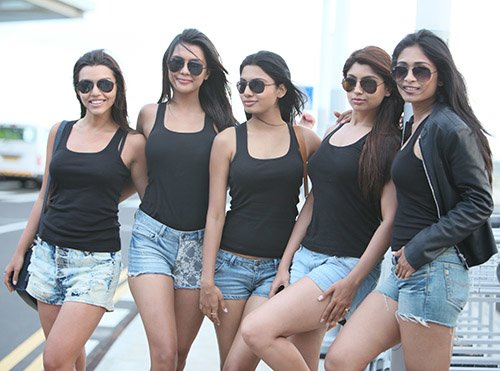 However, the film's distributor in India, Ashok Ahuja, confirms the story, saying, "The local distributors have developed cold feet- but for nothing. They have made up their mind by just seeing a minute-long trailer. I've been insisting that they see the film before deciding against submitting it to their Censor Board. Better sense should prevail.
Madhur
is not known for stirring controversies between nations."