Anita Advani has resurfaced. We know she is Rajesh Khanna's alleged live-in partner.
To add to Akshay Kumar's woes, the Supreme Court has issued notices to Akshay Kumar, his wife Twinkle Khanna and his mother-in-law Dimple Kapadia. It was in relation to Rajesh Khanna's alleged live-in partner Anita Advani.
In April this year, the Bombay High Court had quashed legal proceedings against them under the Domestic Violence Act by Anita. Anita was seeking compensation from the family for a three-bedroom flat. The court said that Anita could not claim that she was in a live-in relationship with Rajesh Khanna.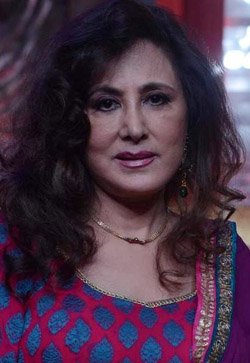 Now, a bench led by Chief Justice of India H L Dattu has issued notices on Anita's appeal against the Bombay High Court order.
Anita had even accused Akshay Kumar for having not allowed her to board the truck which carried the last mortal remains of Rajesh Khanna.
For now, the battle between the two parties which seemed over has begun again. We wonder how Akshay, Twinkle and Dimple are feeling about this. You can bet that they are worried and Anita is praying that she gets her pie. The truth will soon be out. And rest assured we'll be there to tell you all about it.