OMG! Urmila Matondkar And Husband Mohsin Akhtar Mir Blessed With A Daughter? Latter Poses With A Baby Girl-READ BELOW
Urmila Matondkar's husband Mohsin Akhtar Mir shared a picture with a baby girl on social media which fueled the speculation of them becoming parents, however, the latter cleared the rumours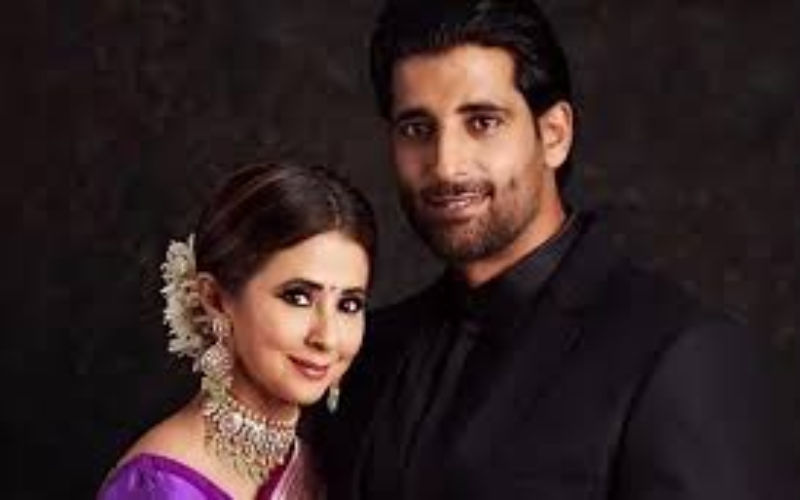 Urmila Matondkar has been part of some amazing movies and has given some incredible performances. Matondkar had made headlines for her marriage with her long-time boyfriend Mohsin Akhtar Mir, who is a businessman and producer. Since her marriage, her loyal fans have kept on asking them about embracing motherhood. Recently, her husband shared a photo with a baby which open the doors of speculation for fans regarding their parenthood.
Mohsin Akhtar Mir, today shared an adorable picture with a baby girl sitting on his lap on his Instagram handle. The picture is too cute to be missed. No sooner did Mohsin share the picture than media and fan pages speculated that the baby he is holding is his and Urmila's kid. Netizens believed that they were blessed with a cute baby girl who turned one. Actually, the credit for this conjecture goes to Mohsin himself as he missed mentioning that the cute bundle of joy he was holding was of his brother's and not his.
Meanwhile, Akhtar put an end to the rumours of being a father and edited the caption as he wrote, "Wow, little princess, your reign over the kingdom of my dear heart has reached a full year and it's been exciting Happiest 1st Birthday my little princess Aira My gorgeous niece Aira".
He cleared the air with the edited caption and maintained that the baby girl he was holding was his niece and informed her that he had shared the picture as she turned one year old.
For the unversed, the 48 years old actress and the actor-producer tied the knot in March 3, 2016. The duo faced massive criticism for their inter-cast marriage from both the Hindu and Muslim communities. However, the lovebirds did not pay heed to them and are living happily.
Image Source: Google