Aishwarya Rai Bachchan was in for a surprise on the last day of Jazbaa shoot.
The actress and her director Sanjay Gupta had a special visitor on the set. And it was none other than Gupta's good friend Sanjay Dutt.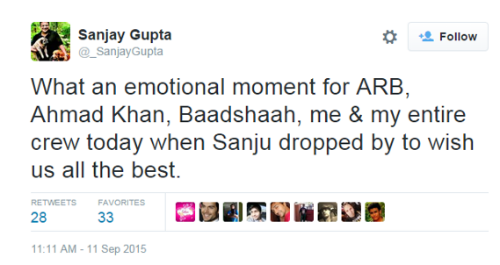 Turns out, Gupta had specially requested Sanjay to visit him during his shoot. The actor, who is currently out on parole, was more than happy to oblige his friend.
Gupta was overjoyed as this was Sanjay's first visit on his sets in the last 8 years.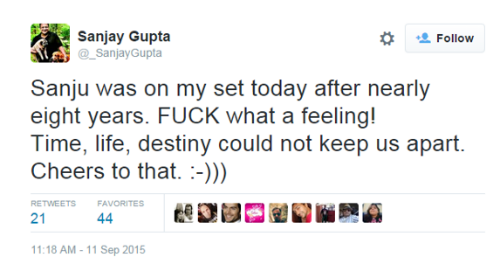 The two go back a long way (Sanjay was the male lead in Gupta's directorial debut Aatish) and have worked in several films together including Kaante and Zinda.