Padmini Kolhapure On Working With Niece Shraddha Kapoor: 'I Do Get Offers To Work With Her, But Nothing Exciting That I Want To Grab'-EXCLUSIVE
Veteran actress Padmini Kolhapure talks about working with the next-gen of actors in her family—Shraddha Kapoor, Priyaank Sharma and Siddhanth Kapoor—along with revealing her web debut plans and more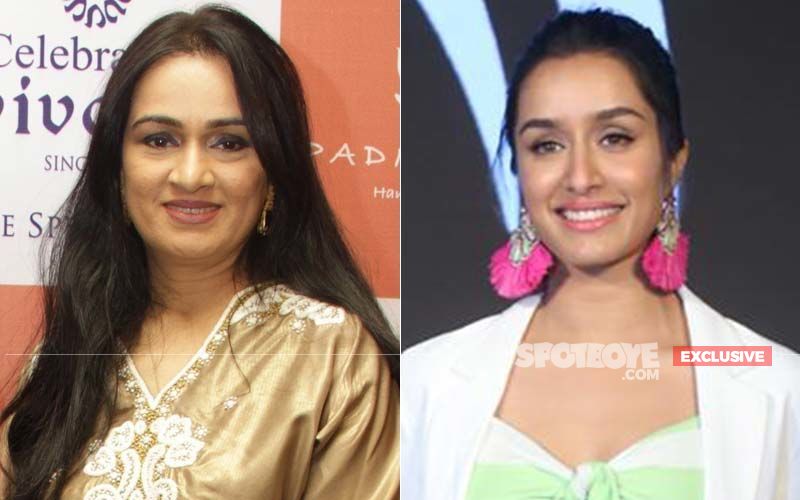 Veteran actress Padmini Kolhapure has had a successful career as an actress during the '70s and the '80s, where she was one of the most sought-after actresses in the industry. Now, her niece Shraddha Kapoor seems to be taking that baton of the family forward. Padmini was last seen on-screen in Ashutosh Gowariker's Panipat, featuring Arjun Kapoor and Kriti Sanon. It was after a long time that Padmini had appeared on-screen.
Ask the actress about the difference in the Hindi film industry now and the time she used to work as a leading actress and she says, "Technology has become far more advanced but the feelings, the work culture, the emotions and the sensitivity still remain the same at its core. There are many more women now who are coming forward and are attached to filmmaking in all departments. It was a typical thing in our time that the make-up dada was a man while the hairdresser was a girl. It was just one girl throughout. That and the dress designers like Bhanu Athaiya were women, rest all were male-dominated fields. Now, it's nice to see young girls taking over the reins."
Padmini was last seen on-screen in Panipat in 2019. Has that kind of reignited the fire in her to act more? "Of course. There's some great work happening around, so I am open to being a part of them. I just finished a web series and I am now waiting for that to come out in the next month or so. I play a very different role in that."
Her family's legacy in acting also seems to be in great hands, as not just Shraddha, but Padmini's son Priyaank Sharma and nephew Siddhanth Kapoor are taking it forward as well. Ask her if she gets offers to work with the next-gen of her family and she responds, "Not Priyaank, but I do get offers to work with Shraddha, but nothing as exciting as such that I want to grab."
Padmini has had an illustrious career and even though there have been her own highs and lows, she has no regrets. Ask her if she is content with the path her career took and she replies in the affirmative. "I have loved every moment of it and I loved what I did and loving what I am doing now. I am taking it as it comes as it's not like I have some future plans," she says.
Any lessons from her journey that she'd like her son Priyaank to imbibe? "Keep the fire within you burning. That spirit has to be there and hard work always pays off. In this industry, you need to religiously put in a lot of hard work," she concludes.
Image source: SpotboyE archives, Instagram/padminikolhapure/shraddhakapoor