Panipat Actor Sahil Salathia: 'I Really Want To Work With Sanjay Leela Bhansali Sir; I Feel Every Frame In His Films Is Like A Painting'-EXCLUSIVE
Panipat actor Sahil Salathia, who played Shamsher Bahadur in the film, talks about working with Ashutosh Gowariker, his dream director, finding less options as an outsider and more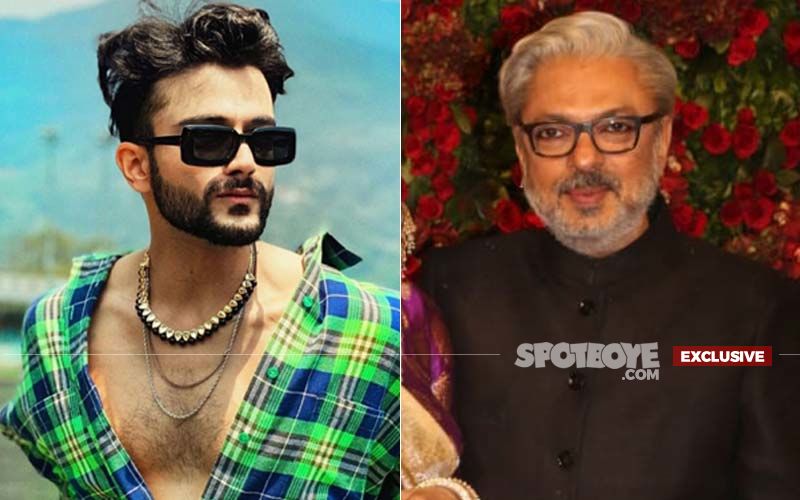 Actor Sahil Salathia is comparatively a fresh face in the industry who started his journey in showbiz with Ashutosh Gowariker's TV series Everest. After that, he reunited with the filmmaker in the Arjun Kapoor and Kriti Sanon-fronted period drama Panipat. Last year, he was seen in another historical show Paurashpur.
Ask him how it feels to be a part of an era that has been way before his time, and he - having done two historical projects until now - responds, "An actor is supposed to imagine a lot of thigs as a part of their job. Paurashpur was a completely imaginative series but Panipat's Shamsher Bahadur was actually a legendary man who is extremely respected in the Maratha community. So, it's a lot of responsibility."
He adds that his portrayal was very well received and Shamsher Bahadur's successors sent him a message telling him how proud they were of his portrayal. "Not playing yourself on screen is always great and that's what I want to do as an actor. Of course, I want to do a comedy and an urban film as well and I am dying to play a villager on screen as I feel that's the trend currently with the industry focusing majorly on small-town stories."
Two of the five projects that Sahil has done have been period dramas. Was it an affection towards history that pulled him towards them? "Let's be honest, not being from a film family, you don't have such dinner conversations about what work you want to do. You get a few things and you have to choose the best out of it and sometimes you don't even have options," he says, adding that it's been obnoxious in recent times with how everyone wants to become an actor.
"Everybody wants to act but they have no interest in learning the skill. Especially these kids from film families, they don't really care, they haven't been to any film school and don't know how to act. A lot of them aren't doing this for passion but for popularity."
Sahil insists, "I didn't choose period dramas, they chose me". He goes on to share the name of his dream director as well. "If given a chance, I really want to work with Sanjay Leela Bhansali sir. I am a huge admirer of his work as I feel every frame in his films is like a painting. The way he presents his actors, I feel very few directors do that. It's really my dream to work with him. Not being from a film family, you can just manifest it."
Speaking of filmmakers, Sahil has so far done two projects with Ashutosh. Ask him what he learnt from the filmmaker and he shares, "If I count three things, I have learnt from him, the first would be how calm he is. I have never seen him shout on set. Being calm is a superpower that I still don't have, but I am trying to apply that. Secondly, he is very disciplined. I worked with him on Everest and Panipat and there is a lot of homework that goes into making such projects and I learnt from him to be supremely well-prepared every time. And thirdly, I learnt to be respectful to everybody from him. He is never rude to anybody as for him everybody is the same."
Sahil goes on to share that amidst the pandemic this year, he travelled a lot keeping all safety protocols in mind, and explored the country for about four months from March to July. "I went to the North-East of India for the first time for a boot camp, which was all about fitness and meditation. I felt so much happier and mentally more stable there. After that, I went to Gangtok, and was fascinated by the people there. Then I went to Darjeeling for the first time. I followed it by going to Rajasthan, then Delhi and Rishikesh. The only difference I felt during the whole trip was that people were now wearing masks, and that should be the case," he concludes.




Image Source: Instagram/sahilgsalathia, spotboye archives,Focus PR