PM Narendra Modi Biopic: After Receiving Showcause Notice From Election Commission, Vivek Oberoi And Producer Sandip Ssingh Meet Officials
PM Narendra Modi actor Vivek Oberoi and producer Sandip Ssingh were spotted outside the Election Commission Of India today after they had a brief meeting with the officials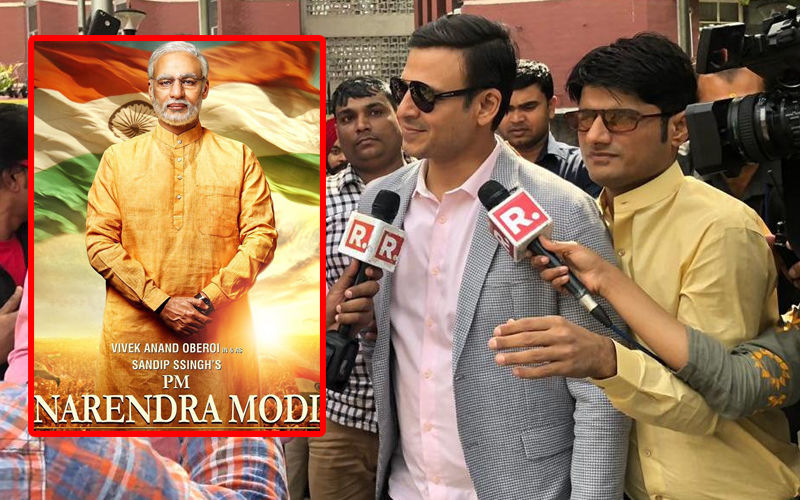 Vivek Oberoi and producer Sandip Singh is doing everything in their hands to release PM Narendra Modi biopic on April 5
. The Election Commission of India (EC) issued a showcause notice to the makers, recently, after opposition parties raised objections on the release of the film, calling it a BJP propaganda.
Following which, Vivek Oberoi, who essays Modi's character in the film, and producer Sandip Ssingh met the EC officials, a few hours back. ANI posted a few pictures of the duo, spotted outside the Election Commission Office. Captioning the photos they wrote, "Delhi: Vivek Oberoi and Producer of film 'PM Narendra Modi', Sandeep Singh arrive at Election Commission."
Giving the details about their meeting, ANI quoted Vivek Oberoi's lawyer Hitesh Jain saying, "We have filed our detailed response to the showcause notice received from the Election Commission. We have submitted that biopic 'PM Narendra Modi' is not in violation of model code of conduct."
Vivek Oberoi's film is receiving a lot of backlash as it is releasing 1 week before Lok Sabha elections begin, reportedly violating the code of conduct
. Recently, the Republican Party of India president, Satish Gaikwad, filed a petition in the Bombay High Court against the film, the hearing of which will be held on March 29.
However, the makers, amidst all these controversies,
are going ahead with their designed schedule of releasing promos
and other activities on social media. A while back,
a new promo of PM Narendra Modi biopic, depicting the deadly 2002 Godhra riots, hit the web
.
Image Source:- Instagram/vivekoberoi/
officialsandipssingh