PM Narendra Modi Song Credit Row: Javed Akhtar Not Convinced With Makers' Explanation; Says, "Intentions Were Not Right"
After PM Narendra Modi producer Sandeep Ssingh gave an explanation, as to why Javed Akhtar's name was on the film's poster, the ace writer has replied saying he doubts their intentions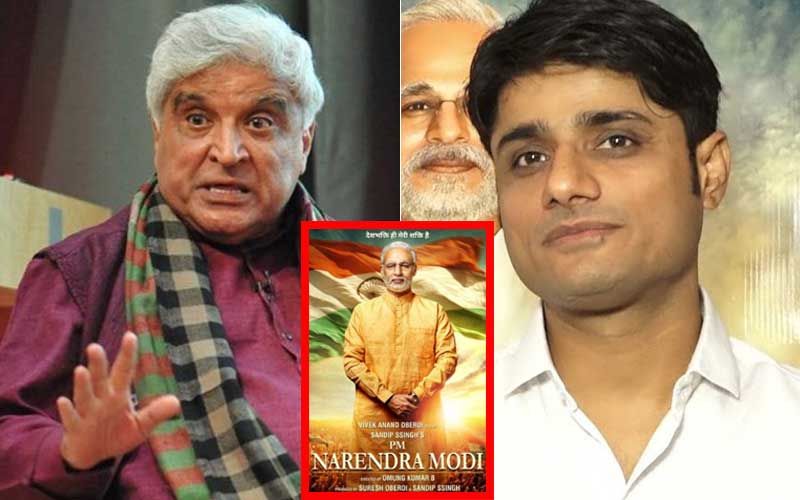 PM Narendra Modi, the film we mean, has been making quite a buzz. Firstly, the subject of the film has created enough controversies, as it's being called a propaganda film for BJP, secondly, a new issue cropped up, a few days back, when Javed Akhtar expressed his displeasure on seeing his name on the film's poster, giving him credit for the lyrics of the song, via a tweet. The renowned lyricist was surprised to see his name as he is not associated with the film in any way.
After Javed Akhtar expressed his hesitation, producer of the film, Sandip Ssingh had issued a statement clarifying why Akhtar's name appears on the poster. He had said, "We have taken the songs Ishwar Allah from the film 1947:Earth and the song Suno Gaur Se Duniya Walon from the film Dus in our film, thus we have given the due credits to respective lyricists Javed Sahab and Sameer Ji. @TSeries is our Music partner."
However, according to a report in Mumbai Mirror, this explanation has not convinced Akhtar enough, who questioned the makers' intentions for putting his name on the poster. Akhtar has told the leading tabloid, "Firstly I don't know who Sandip Ssingh is. Secondly, when you take an old song in your film you don't give credit to the original person on your promotional material because I have not written anything for the film PM Narendra Modi. You can't behave like I'm a part of your unit, as your songwriter.
At the most you give a mention in credit titles along with the name of the original film from which the song was taken. If they wanted to give me respect, why haven't they given the same to Shankar Ehsaan Loy and AR Rahman? (music directors of the songs Sandip mentioned). If they have bought my song from the music company they should have mentioned the original film (1947:Earth) while using my name on promotional material, along with music by AR Rahman. They would have done it if their intentions were correct, which clearly weren't. Such an incident has never taken place in the Indian film history. Nowadays every second film has a recreated song but never has the original lyricist been mentioned on posters of the film."
Meanwhile, Javed Akhtar's wife, Shabana Azmi also joined the battle on Twitter as she posted, "It's quite clear this was done with deliberate intentions to mislead public into believing that @Javedakhtarjadu has written the songs for Mr PM Narendra Modi when the song Ishwar Allah Tere JahaN meiN is from @IamDeepaMehta film 1947Earth." (sic)
Its quite clear this was done with deliberate intentions to mislead public into believing that @Javedakhtarjadu has written the songs for Mr PM Narendra Modi when the song Ishwar Allah Tere JahaN meiN is from @IamDeepaMehta film 1947Earth.

— Azmi Shabana (@AzmiShabana) March 23, 2019
Looks like the Akhtars are in no mood to take this well. Wonder what the makers of Vivek Oberoi's much controversial film have to say to that now.



Images Source: thellantop.com, youtube/bollywoodnglamour