Pooja Bedi Is Horrified With Sanjana Sanghi Mercilessly Slapping A Man In Her Latest Advertisement; Tweets 'Domestic Violence Against Men Is Not Acceptable'
A latest advertisement starring Sushant Singh Rajput's Dil Bechara co-star Sanjana Sanghi has left Pooja Bedi batting for the rights of men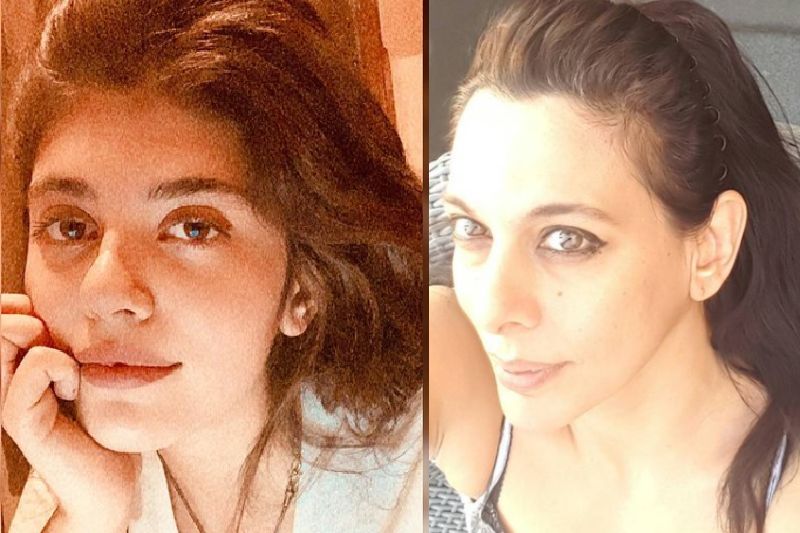 Sanjana Sanghi became a popular face among the masses as she made her debut with Mukesh Chhabra's directorial debut Dil Bechara. Sadly, this became the last film of Sushant Singh Rajput to ever release. Dil Bechara released on an OTT platform post the demise of Sushant Singh Rajput and it managed to break several records in terms of viewership. Though the focus was on Sushant, Sanjana too managed to impress many. However, the latest advertisement featuring her has irked Pooja Bedi.
An advertisement by Lionsgate Play shows Sanjana slapping a man eight times to figure out which show to watch next. Pooja Bedi is of the opinion that it promotes domestic violence against men. In a tweet she wrote that this advertisement should have not received a green chit from the censor board. Her tweet read, "Absolutely HORRIFIED 2 watch this advt. Domestic violence against men is NOT acceptable. What if a man was slapping a woman in this advt? This should NEVER CLEAR an advertising board! #men have rights! #domesticviolence."
Sanjana Sanghi is yet to give out any official reaction on the same. Check out Pooja Bedi's tweet below:
Earlier, Pooja Bedi had come out in support of Milind Suman as he fell into a controversy because of his nude picture. The model was accused of promoting obscenity as he shared a nude picture of himself on social media. In his defense, Pooja had tweeted, "Absolutely nothing obscene about @milindrunning aesthetic pic. The obscenity lies in the minds of a viewer imagining more! His crime is being good looking,famous & setting bench marks! If nudity is a crime all naga babas should be arrested. Smearing ash can't make it acceptable!"
Image Source: Instagram/poojabediofficial/sanjanasanghi96