Poonam Pandey On An Intimate Song Shot By Her Husband Sam Bombay: 'He Made Me Sit In A Fish Tank For 4 Hours'- VIDEO
Poonam Pandey and her husband Bombay Sam have been shooting for a sizzling hot number, starring the actress. Poonam tells us the experience of working on this single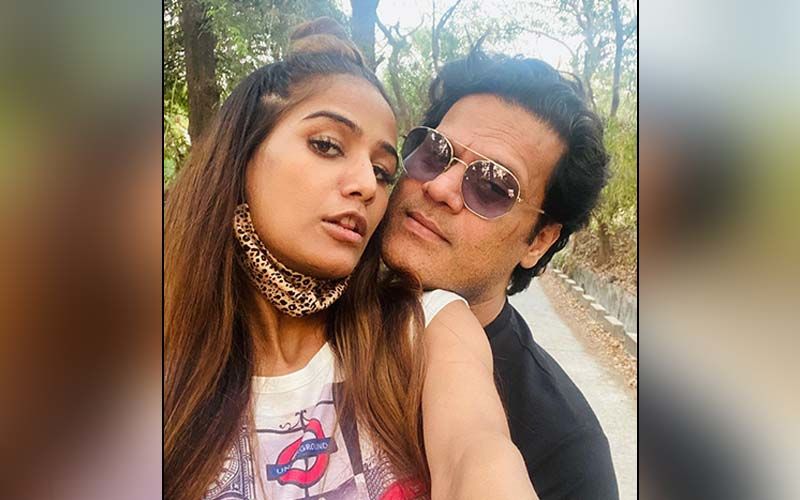 Poonam Pandey's recent video of drenching in rain attracted a lot of eyeballs. Poonam's husband Sam shared the said video on his Instagram account where Poonam could be seen enjoying Mumbai rain in her sexy monokini. However, recently at an event the couple went on sharing the real reason behind the video and conveyed that the BTS video was from the upcoming song they have been shooting.
While revealing about what she has been busy shooting these days, Poonam's husband Sam told the media, "We are shooting a music video right now. The singer and composer of the song is my friend who is in London right now. He had sent us two songs and both are really very nice. One of the songs needs a big crew including dancers behind so we have kept that on hold for now. The other one we are shooting right now is a very intimate song so we decided to shoot between us. And we have already shot 70% of the song by now."
ALSO READ: Poonam Pandey's Instagram Account Gets Hacked; Worried Actress Says, 'I Just Hope The Miscreant Doesn't Misuse It'
When reporters asked Poonam if he is a better director or a better husband, Poonam instantly answered, "Even if he would have not been my husband, I would have said that he is one of the best directors I have shot with. He made me look 10 times prettier. I used to look very bad but ye mujhe bhaut accha dikhate the. And I am very happy to have him."
Meanwhile, Poonam and Sam have been helping the needy as well during the pandemic. The duo supported a lot of spot boys, who are struggling in this pandemic and distributed ration kits to them.
Image Source: Instagram/sambombay