Pre-Pulwama Attack: How Pakistan Tortured India's Sarabjit- Hung Upside Down And Burnt With Cigarettes, Was Naked When He Met His Sister
PAKISTAN TORTURE REWINDED IN VIDEO: The time is right to bring you Dalbir Kaur's CHILLING DETAILS once again of how her brother Sarabjit was tortured by Pak- when he accidentally crossed LoC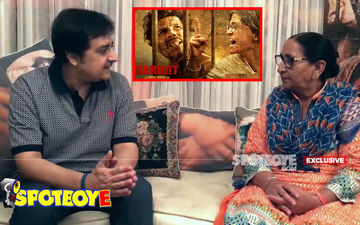 Today, my conscience drives me to reproduce Dalbir Kaur's interview whom I caught up with during the promotions of Omang Kumar's Aishwarya Rai led film,
Sarabjit
. Dalbir had freely shared the horrifying details of Sarabjit's tenure in Pakistan jail. SEE THE VIDEO BELOW:
We also REPRODUCE the interview in text:

Did you ever think that there will be a movie made on your brother, Sarabjit?
We wanted a movie to be made on him, right when he was in Pakistan. We wanted the truth to come out, so that the Pakistan authorities release him as soon as possible. Unfortunately, that didn't happen. After the death of Sarabjit, many people approached me to make a movie on my brother's life. By then, I had already given my nod to Subhash Ghai. When he wasn't able to make the film, Omung Kumar approached me. I said yes immediately because we Indians tend to forget things if they get too old. I didn't want people to forget what happened with my brother.

What was your first concern when it came to someone playing Sarabjit's role?
Sarabjit's daughters wanted Randeep Hooda to play his role because of his Haryanvi background. Plus, Randeep has a physique similar to my brother's. I think Randeep has really gotten into the skin of the character.

Did you have any apprehensions about who will play your role?
I just wanted someone to play the role really well and present the story well, because Sarbjit is a story that everyone already knows. People would want to watch it because they wanted to know the details about what happened with him. I think Aishwarya Rai has done justice to the character.

Have you seen any of Aishwarya's previous films?
I have seen many of her films but Devdas is one movie that I love. I have lost count of how many times I have watched it. I really like her and Jaya Bachchan's movies.

Looking back, what exactly happened with Sarabjit on the night that he was caught by the Pakistani police?
It happened on the night of August 28, 1990. We were all at home when Sarabjit's friend came over and told him that they had to work on the field. Sarabjit went with him. He also had his dinner there as it had gotten late. When he was coming back, it was pitch dark and he crossed the Pakistan border by mistake. He paid for that mistake for 23 long years (pauses).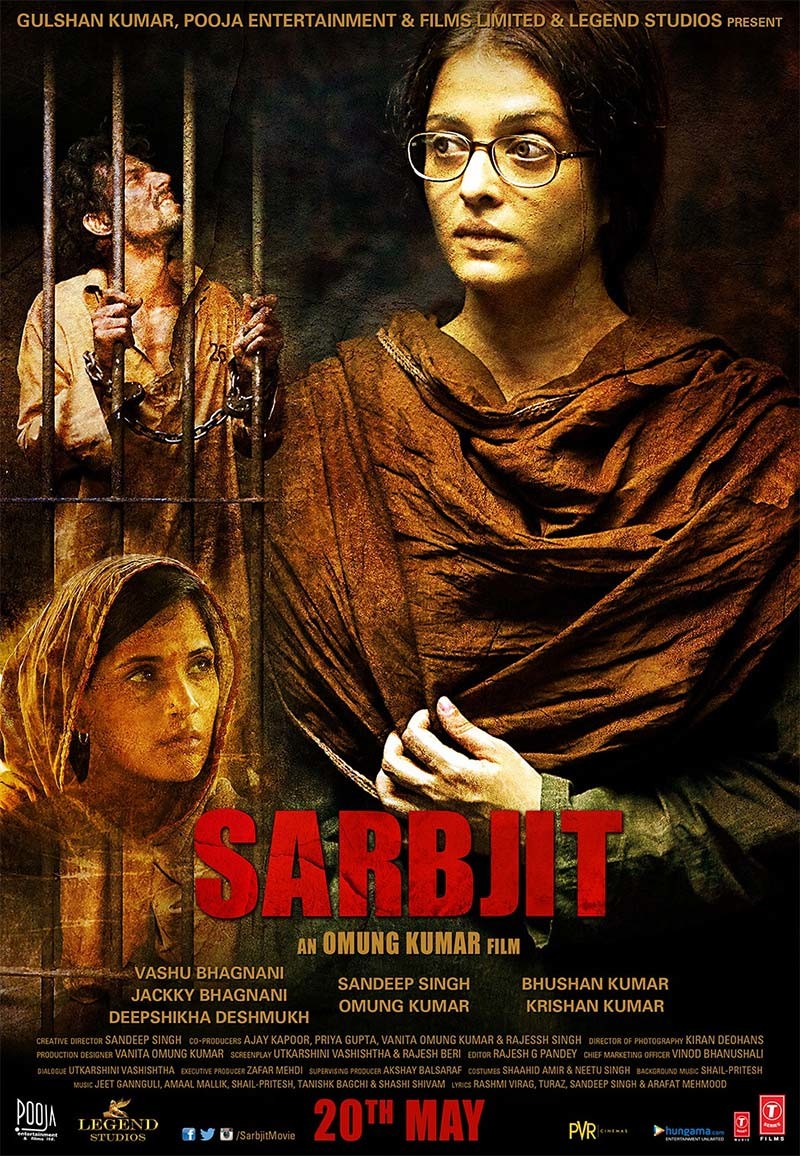 Go on…
It was a conspiracy against him. They wanted Sarabjit to accept that he was Manjit Singh from RAW. But how can you accuse him of being a spy without any witness? The sole witness that they had, revealed later that he had said everything under pressure from Pakistan officials. He said that he had never seen Sarabjit in his life and that he regretted his actions.

How did you get to know that Sarbjit had ended up in Pakistan?
We asked everybody around – our relatives, his friends, pandits in temples, people in Gurudwara, maulvis but to no avail. After 9 months, we got a letter from Sarabjit. That's when we got to know that he was held in Pakistan on the grounds of being the spy, Manjit Singh. By that time, I was already in contact with Narasimha Rao (the then Prime Minister of India) and state officials. But we didn't get any help.

Did Narasimha Rao promise to help you?

Of course, he did. He used to say, "Don't worry. I will bring Sarabjit back to his country." At that time, I thought that if Prime Minister is saying so, then everything will be alright.

You went to Pakistan to meet Sarabjit a few times…

I used to ask for visa again and again. But I would neither get the passport nor the visa. I asked all the government officials to help me, I was also in touch with some lawyers in Pakistan. Finally, when Musharraf (the then President of Pakistan) rejected his mercy plea and upheld his death sentence on April 1 in 2008, I became all the more stubborn about wanting to go to Pakistan.

That was the first time you got to meet him…
Yes, our whole family got the visa. We arrived there on April 23 and our meeting was fixed for the next day. But they showed their inherent dishonesty in such a situation too. I was meeting my brother after 18 years of wait, but they didn't allow us to stay there for more than 48 minutes.

You met him again in 2011…
That year, only I got the visa. After reaching Pakistan, I had to wait for 9 days. It was only when I appealed in Lahore High Court that they let me meet my brother.

What did Sarabjit tell you when he met you?

Sarabjit used to write letters to me, in which he told me everything that was happening with him. People who got released also used to come and tell us how he was suffering, how they were beating him up. When we met in 2008, he didn't say much. But when I met him again in 2011, he told me everything openly (pauses).

Please continue…

He told me how they used to torture him – they used to pull out his fingernails, hang him upside down and beat him up. Sometimes, they used to burn him with cigarettes or not give him water for days on end. He also told me how the jailer and others in the jail used to threaten him saying, "Hamara Afzal maar gaya aur tum zinda ho. Hum tumhe maar denge. Hamari pahunch upar tak hai." Sarabjit was very worried that he may not be able to meet his children ever. He also told me that he doesn't eat and take baths for 8 days at a stretch. I told him to be strong and have faith.

I have heard that when you met him, he wasn't even wearing clothes. Is it true?
Yes, Sarabjit told me how they never used to give them soap and water. So their clothes started to stink. His hair became matted and like a wire. That's when he decided not to wear clothes. When I went to meet him, I gave him new sets of clothes. On many occasions, I sent him clothes through the Human Rights Team.

What about his food?
He told me that he has lost sense of taste as they get dal which is like water.

Where were you on the day Sarabjit was killed?
I was in Delhi. I had already met the Foreign Minister (S M Krishna) and told him that Sarabjit was being threatened and was not safe in the prison anymore. As soon as I returned to Punjab, I got a call from Mahmood Khalid, a Pakistani journalist. He told me that Sarabjit has been attacked inside the jail. Instantly, I switched on the TV and saw the same news.

You instantly rushed to Pakistan then…
Two days later, when we went to Pakistan, they told us that Sarabjit has been taken to Jinnah Hospital and is being treated well. But we knew that they were telling us this because they didn't want Indians back home to get offended and violent.

Have you seen Sarabjit yet? Do you want any changes in it?
I haven't seen the movie yet. I want to watch the movie first because it is about our reputation and the Defence Ministry's reputation too. Most importantly, I want the truth to be out. If I want any changes, I will surely let Team Sarbjit know.
Image Source:-Imbd, youtube/spotboye
They say the best things in life are free! India's favourite music channels 9XM, 9X Jalwa, 9X Jhakaas & 9X Tashan are available Free-To-Air. Make a request for these channels from your Cable, DTH or HITS operator.